How to Invest in Sponsored Retirement Plans (SRPs)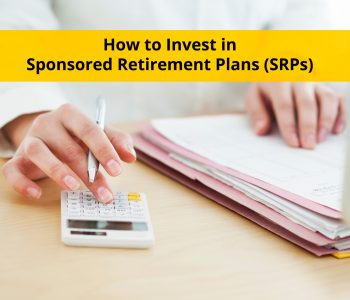 How to Invest in SRPs
Last month, we sent out a report to readers of our Automated Income newsletter covering Sponsored Retirement Plans (SRPs). Because it provided detailed guidance on how to get SRP checks, the report quickly became one of the most popular pieces of research in the history of our company, Lombardi Publishing.
The blunt reality is that retirement planning is not easy. With some Americans potentially getting as much as $100,000 less than they paid into Social Security during their working career and the lackluster returns of 401(k)s and certificates of deposit (CDs) today, it's no wonder so many folks are turning to Sponsored Retirement Plans.
So, what are SRPs?
Sponsored Retirement Plans were first offered as a perk only to top executives. Later on, they filtered down to other employees. The government also decided to allow Americans to buy shares directly from these companies—in order to raise more capital—through sponsored plans.
Today, more than 1,100 companies sponsor these retirement plans. These companies include big, cash-rich, moneymaking machines such as Johnson & Johnson (NYSE:JNJ), Procter & Gamble Co (NYSE:PG), General Mills Inc (NYSE:GIS), and The Coca-Cola Co (NYSE:KO).
Under these plans, there's no need for brokers. There is no Wall Street and no stock exchanges to deal with.
In fact, if you even mention the words "Sponsored Retirement Plan" to your broker, he might try to talk you out of it. This is simply because off-the-radar retirement plans cut out the fees often paid to stockbrokers and money managers.
CNN Money said, "[These] plans let you…avoid the broker fees."
But the saving of brokerage fees and commissions is not the only thing that makes Sponsored Retirement Plans stand out. SRPs are special because they remain solid regardless of how bad the economy is. In particular, these plans can churn out returns even if the stock price of the company sponsoring your plan plummets.
In other words, SRPs can provide investors with recession-proof income.
What's more is that unlike mainstream retirement plans like the 401(k)s or IRAs, SRPs are ideal for folks who want to start with very little money. You could begin your SRP with as little as $10.00, $50.00, $100.00, or $400.00. It's really up to you.
Now, I know what you are thinking: "if these Sponsored Retirement Plans are so great, why haven't people heard of them?" Well, while these plans are completely legal, the companies that sponsor these plans are forbidden to advertise them to the public.
According to The Wall Street Journal, the Securities and Exchange Commission rules won't let them say much about this fabulous way of saving and building wealth, except to individuals who hold these accounts.
And since commission-hungry brokers and money managers do not make money when you open one of these secret sponsored plans, they don't have an incentive to tell you about them either.
How to Get SRP Checks
We have put together a research report titled Sponsored Retirement Plans: The Millionaire's Secret Income. In this report, you'll get full details on what we believe are the best three bang-for-your-buck SRPs that you could add to your portfolio right now to grow your retirement account.
For instance, Sponsored Retirement Plan #1 is sponsored by a cash rich company based in Virginia that paid higher annual dividends for 45 consecutive years. In fact, it paid $2.9 billion in the last nine months and recently announced that it will increase its dividends by 8.3%, a major drive for its sponsored plans.
To learn more about how to take advantage of SRPs and begin your own plan to help you achieve the worry-free retirement you want, I urge you to
watch this free video when you click here now
Related Stories