10 Investment-Related Things That Don't Make Sense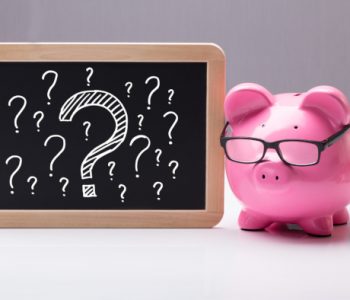 iStock.com/AndreyPopov
Stupid Things About Wall Street
Some things just don't make sense. Some things get my blood boiling.
Especially in the investing world. In fact, the more time I spend in finance and deal with other Wall Street types, the more things start to puzzle me.
I have infinite patience, but only up to a point. Sometimes I can't help but rant about the silliness of this business.
Take the following, for example:
Business News Networks: In the old days, television networks shoved business news into a 10-minute segment each evening. Today, four 24-hour networks blast financial reports all day long. I highly doubt the number of newsworthy business stories has increased materially since then.
Real-Time Account Updates: Brokers make it easy to see the value of your portfolio throughout the trading day. For the life of me, I can't figure out why. Seeing my account balance fluctuate by thousands of dollars only leads to emotional decisions. If you have a 50-year investment time horizon, why worry about the next 50 minutes?
Day Trading: I worked on a trading desk. You learn pretty quickly that these guys constitute the sharks of the financial business. When somebody starts day trading, they enter a rigged game of dark pools and high-frequency algorithms. If you're flipping stocks in your E-Trade account, trust me here: you're the prey, not the predator.
Analysts' Estimates: Corporate profits don't miss analysts' estimates; analysts' estimates miss corporate profits.
Quarterly Earnings: Quarterly earnings put an unhealthy focus on short-term results at the expense of long-term returns. Management teams should run their businesses with the next 10, 25, or even 100 years in mind. Why do we track performance in arbitrary 90-day increments?
Robot Journalists: As a financial writer, I have a clear bias in this department. But while more newsrooms automate their reporting, I have yet to find a single article written by robots worth reading. Most of these "stories" amount to a long list of financial statistics—no plot, no analysis. Gee, thanks for the insight, R2-D2.
Market Recaps: "The Dow plunged 35 points as investors react to blah, blah, blah." Please, stop it. First, you should never call a 35-point drop on the Dow a "plunge." Second, most journalists just make up a reason for these stories. Nobody knows why stocks moved the way they did on any given day.
Gold: You can keep your wealth in a productive business that pays you dividends each year, you can stash your money in bonds that pay you regular coupons, or you can own a chunk of metal that just sits there. Which option do you think will make you wealthier in 50 years?
Technical Analysis: Have you ever met a rich technical analyst? No. Apparently doodling lines on a chart doesn't amount to serious business analysis.
Performance Chasing: Investors have this innate desire to own "what's working now." Last year, everyone wanted to own cryptocurrencies. Before that, they wanted gold miners. Rather than sticking to a proven system, the pattern of disappointing returns continues.
I could probably tack another 50 points to this list. But then I would just be wasting your time.
And that wouldn't make much sense, either.