Warren Buffett's Tech Stock Picks for 2017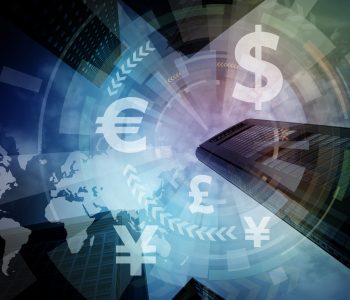 iStock.com/chombosan
Which Tech Stocks Are Owned by Warren Buffett?
Warren Buffett and his company, Berkshire Hathaway Inc. (NYSE:BRK.A), have always shied away from the technology sector. The simple reason is that Warren Buffett himself didn't understand the business models of technology companies. And if he doesn't understand the company itself, he will look elsewhere for an investment opportunity.
However, Buffett has recently deployed capital into investments in various technology companies. Buffett is using the same investment philosophy as he has used in the past: sticking to growth companies with strong and predictable cash flow and a competent administration that make decisions in the best interests of shareholders.
Many investors observe and emulate the moves that Warren Buffett makes because of his long track record of beating the S&P 500 Index. The numbers speak for themselves: over 52 years, Buffett has generated an investment return of 1,972,595%, versus a return of 12,717% from the S&P 500. So it should come as no surprise that many investors are interested in what Mr. Buffett owns. (Source: "Berkshire's Performance vs. the S&P 500," Berkshire Hathaway Inc., February 25, 2017.)
So, which tech stocks are owned by Warren Buffett through Berkshire Hathaway? Does Warren Buffett own the likes of Tesla Inc (NASDAQ:TSLA)? Below is a list of the five technology stocks found in Warren Buffett's tech portfolio.
List of Warren Buffett Tech Stocks 2017
#1 Apple Inc.
In early 2016, Buffett started purchasing Apple Inc. (NASDAQ:AAPL) because he saw something very special in the company. At the time, he bought approximately 9.81-million shares, amounting to $1.09 billion. (Source: "Form 13F Information Table," United States Securities and Exchange Commission, May 16, 2016.)
The initial purchase of the shares was just the beginning, as Buffett continued to do so; today, he owns about 129.3-million shares, worth slightly more than $19.2 billion. Today, AAPL stock would be the third-largest position within Berkshire Hathaway. Also Berkshire Hathaway is now the fifth-largest institutional holder of the shares of Apple. (Source: "Apple Inc. Ownership Summary," NASDAQ, last accessed August 1, 2017.)
There are a lot of reasons why Buffett likes Apple, such as its strong pricing power, large and steady cash flow, global presence, strong market share, and large cash position. He also views Apple as a utility company—in other words, an essential service needed every day—and has noticed that consumers are very loyal to the Apple brand, with very little customer turnover. In an February 2017 interview, Buffett said he'd, "bet on Apple just because they've got a stronger position." (Source: "Billionaire Warren Buffett more than doubled his holdings in Apple in 2017," CNBC, February 27, 2017.)
Apple's dividend was initiated back in 2012 for $0.37 (adjusted for a stock split), and today has grown 70% to $0.63 per share. The company also currently has a $210.0-billion share repurchase program in place. (Source: "Apple Expands Capital Return Program to $200 Billion," Apple Inc., May 2, 2017.)
#2 International Business Machines Corp.
International Business Machines Corp. (NYSE:IBM) will always have a place in Warren Buffett's heart, since it was his first investment in the technology sector. Berkshire Hathaway first purchased IBM stock back in 2011, and additional transactions have taken place since then. Today, Berkshire is the largest institutional holder of IBM, which is now one of the top 10 holdings in its portfolio. The company currently owns approximately 64.5-million shares, which have a market value of about $9.5 billion. (Source: "International Business Machines Corporation Ownership Summary," NASDAQ, last accessed August 1, 2017.)
Buffett began accumulating a position within IBM stock because it is a cash flow machine that continues to spit out cash from operations. The investment is best described by this quote from Buffett: "Their financial management was equally brilliant. . .particularly in recent years as the company's financial flexibility improved. Indeed, I can think of no major company that has had better financial management, a skill that has materially increased the gains enjoyed by IBM shareholders." (Source: "Why Warren Buffett Keeps Buying IBM," Forbes, January 8, 2017.)
Another reason for the bullishness is that most of IBM's revenue is coming from clients who use multiple products and services. These users stick with IBM because there is a large fee for switching to another option, not to mention the time lost, as the business cannot be operated at maximum during the transition, if at all.
There are also new trends in the technology segment of the market, with IBM having the sense to invest more in these higher-growth areas. For instance, IBM has put more towards cloud computing, which is the future of data storage and a higher-margin business then the prior storage method. The company has also invested further into technology-driven healthcare companies that store patients' personal information.
IBM is one of very few companies in the technology industry that pays a dividend and buys back shares. This ensures more financial discipline than a non-dividend-payer and from a share repurchase; this peaked the interest of Buffett.
#3 Mastercard Inc
You may first think of Mastercard Inc (NYSE:MA) as a financial company, but it's actually an information technology business, with a focus on the financial sector.
Buffett is known for his long-term position in American Express Company (NYSE:AXP), which differs from his MA stock position. American Express has an older business model when it comes to providing customers and businesses with credit cards, taking on the risk of default or missed payments by the user. The company earns its money on interest charges and, if applicable, annual fees, in addition to taking a percentage of every transaction made using an American Express card.
Mastercard is both similar and different. It, too, obtains a percentage of each transaction using one of the company's products. However, there is no risk involved in regards to customer behavior, as Mastercard teams with financial institutions, which in turn take on all the risk.
The company works with its partners in various ways. For instance, if there is an e-commerce business, then "Masterpass" can be used to improve the web site's efficiency. Or a retail client has physical locations, it could use the assistance of Mastercard to drive up traffic and in-store sales. And like with banks, all the risk regarding inventory is in the hands of the retailer, while Mastercard charges a fee for its services.
Mastercard has also partnered with Paypal Holdings Inc (NASDAQ:PYPL) to allow "PayPal" customers to use Mastercard's services without switching to a different platform. This is a very strategic partnership because of the growing nature of the fin-tech sector, which combines technology and financial tools for ease of use. (Source: "PayPal and Mastercard Expand Partnership to Benefit Consumers, Merchants and Financial Institutions," Mastercard Inc, September 6, 2016.)
Buffett has invested into the company for a couple of reasons, one of which is the growing share repurchase program, increasing the value of his shares. Another factor is the dividend, which continues to grow year after year, with growth between 16% and 100% every year for the past five years.
The position currently held by Berkshire Hathaway is equal to approximately 4.9 million shares, amounting to $641.0 million.
Also Read:
Best Technology ETFs to Watch in 2017
Warren Buffett Portfolio Holdings in 2017
#4 Sirius XM Holdings Inc.
Buffett is very bullish on the automotive sector, as evidenced by Berkshire's large position in General Motors Company (NYSE:GM). To participate even further in this segment, albeit somewhat indirectly, Buffett owns shares of Sirius XM Holdings Inc. (NASDAQ:SIRI), a technology holding within the sector. The company provides subscription-based music, sports entertainment, comedy, news, traffic, and weather through satellite ratio, which, while available for home use, is most commonly found in cars.
Compared to GM, Sirius is much more diversified, with various revenue sources via partnerships with a large list of automotive companies. And since a mobile phone is now in pretty much everyone's hands, Sirius is able to profit from this market as well.
So why does Buffett like Sirius as an investment?
Well, for one, Sirius operates in a market segment with a high barrier to entry. This is because a large amount of capital is required to build out the technology, as well as to set up agreements show hosts and various media companies. All this makes new competition taking market share away from Sirius unlikely. And its strong presence in this segment is already showing results; over the past four years, annual earnings have grown between 12% and 84%.
Buffett is known to purchase high-quality companies on a discount, and his purchase of SIRI stock is further proof of this. The "Oracle of Omaha's" purchases have been around the $5.00 price point. For context, consider that at one point in 2000, SIRI stock traded at $61.00 per share; today, it trades at one-twelfth of that. This is because the business is much more solid today when compared to 17 years ago.
Buffett is very bullish on Sirius, being the largest institutional investor in the company. Berkshire Hathaway owns just north of 16% of the entire company.
#5 Visa Inc
One of the largest positions within the investment portfolio at Berkshire Hathaway is Visa Inc (NYSE:V). This position is very similar to that of Mastercard. And since Visa and Mastercard both operate in an oligopoly (in which a few companies make up almost the entire market), Buffett prefers owning both global players.
Visa is a financial services and information technology company that works with customers, sellers, financial institutions, and governments of all sizes around the world. Products and services include processing infrastructure assets, transaction processing services, digital products, merchant products, risk products, and payment security.
Buffett has a position in Visa because it is well-operated. He is also a big fan of companies known for their growth, which is the case for Visa. The business' return of equity (ROE) is currently 21%, with an ROE above 15% being the minimum for any growth company.
Also keep in mind that Buffett is not a fan of companies with large debt burdens, since this could result in bad business decisions and/or changing business models going forward. But while Visa has a small amount of debt, it is well in control and not there without purpose.
Visa is a business that generates strong and steady cash flow from its global operations. The trend has been growing earnings; over the past four years, earnings per share (EPS) have increased by 49%. Higher earnings in turn support a higher trading price and dividend and more shares being bought, and V stock is no exception. The projected earnings for a few years out support the current trend with 2020 EPS expected to be double that of 2016. This forecast is at a higher rate than the prior four years.
Closing Thoughts About Warren Buffett's Tech Investments
Warren Buffett's tech portfolio may not include Tesla Inc (NASDAQ:TSLA) at this time, but he did come around on technology, so maybe one day he'll purchase TSLA stock as well.
Even though Buffett changed his mind on technology stocks, he and Berkshire Hathaway continue to use the same investment criteria that have made him very wealthy. Buffett is well aware of what works for him and what does not, something other investors should keep in mind.