Warren Buffett Portfolio Holdings in 2017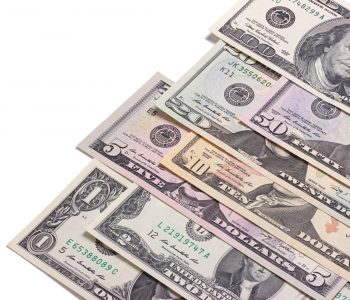 Warren Buffett Portfolio Holdings 2017
When it comes to dividend investing, why not learn from the best? Billionaire investor Warren Buffett is known for delivering astronomical returns for Berkshire Hathaway Inc. (NYSE:BRK.B) and its shareholders. But he didn't do it by betting on the hottest tech stocks; instead, he invested in many rock-solid dividend-paying companies.
As a matter of fact, many of the top top Warren Buffett stocks are also great income plays. Let's take a look at Warren Buffett's portfolio of holdings in 2017, as well as the notable dividend stocks that he recently bought and sold.
How Many Stocks Does Warren Buffett Own?
According to Berkshire's 13F filing on May 15, 2017, Warren Buffett's company owned 46 stocks by the end of the first quarter.
What Stocks Does Warren Buffett Own?
Warren Buffett owns a variety of stocks, including well-known names in industries such as airlines, technology, telecom, consumer goods, and energy. Below is a list of the current Berkshire Hathaway holdings ranked by market value.
Warren Buffett Current Portfolio Holdings
| Company Name | Stock Symbol | Number of Shares | Market Value |
| --- | --- | --- | --- |
| Kraft Heinz Co | KHC | 325,634,818 | $29,766,278,713 |
| Wells Fargo & Co | WFC | 479,704,270 | $25,932,812,836 |
| Apple Inc. | AAPL | 129,357,106 | $18,490,304,732 |
| The Coca-Cola Co | KO | 400,000,000 | $18,040,000,000 |
| American Express Company | AXP | 151,610,700 | $12,198,596,922 |
| International Business Machines Corp. | IBM | 56,862,612 | $8,769,920,649 |
| U.S. Bancorp | USB | 85,063,167 | $4,459,011,214 |
| Charter Communications, Inc. | CHTR | 9,443,491 | $3,163,758,355 |
| Moody's Corporation | MCO | 24,669,778 | $2,950,258,751 |
| Southwest Airlines Co | LUV | 47,659,456 | $2,828,588,714 |
| Delta Air Lines, Inc. | DAL | 55,025,995 | $2,806,876,005 |
| Davita Inc | DVA | 38,565,570 | $2,531,444,015 |
| Goldman Sachs Group Inc | GS | 10,959,519 | $2,460,192,825 |
| American Airlines Group Inc | AAL | 49,278,854 | $2,397,909,036 |
| United Continental Holdings Inc | UAL | 28,951,353 | $2,206,093,099 |
| General Motors Company | GM | 50,000,000 | $1,725,500,000 |
| Bank of New York Mellon Corp | BK | 33,012,059 | $1,635,417,403 |
| Liberty Sirius XM Group | LSXMK | 30,446,813 | $1,189,556,984 |
| Verisign, Inc. | VRSN | 12,952,745 | $1,174,295,862 |
| USG Corporation | USG | 39,002,016 | $1,113,897,577 |
| Visa Inc | V | 10,562,460 | $989,280,004 |
| Monsanto Company | MON | 8,041,784 | $947,322,155 |
| Sirius XM Holdings Inc. | SIRI | 172,325,353 | $880,582,554 |
| M&T Bank Corporation | MTB | 5,382,040 | $869,037,999 |
| Costco Wholesale Corporation | COST | 4,333,363 | $778,661,997 |
| Axalta Coating Systems Ltd | AXTA | 23,324,000 | $772,957,360 |
| Mastercard Inc | MA | 4,934,756 | $596,809,391 |
| Liberty Global plc | LBTYA | 20,180,897 | $582,420,687 |
| Liberty Sirius XM Group | LSXMA | 14,482,703 | $567,142,649 |
| Restaurant Brands International Inc | QSR | 8,438,225 | $490,935,931 |
| Torchmark Corporation | TMK | 6,353,727 | $486,441,339 |
| WABCO Holdings Inc. | WBC | 2,908,554 | $353,592,910 |
| General Electric Company | GE | 10,585,502 | $301,792,662 |
| Liberty Global plc | LBTYK | 7,346,968 | $205,715,104 |
| Sanofi SA (ADR) | SNY | 3,905,875 | $185,255,651 |
| Verisk Analytics, Inc. | VRSK | 1,563,434 | $129,733,753 |
| Wal-Mart Stores Inc | WMT | 1,393,513 | $109,223,549 |
| Graham Holdings Co | GHC | 107,575 | $64,066,291 |
| Liberty Global plc | LILA | 2,714,854 | $54,161,337 |
| Johnson & Johnson | JNJ | 327,100 | $43,507,571 |
| Procter & Gamble Co | PG | 315,400 | $27,966,518 |
| Mondelez International Inc | MDLZ | 578,000 | $26,293,220 |
| Liberty Global plc | LILAK | 1,284,020 | $25,346,555 |
| United Parcel Service, Inc. | UPS | 59,400 | $6,486,480 |
| Verizon Communications Inc. | VZ | 928 | $43,375 |
Source: "Form 13F Information Table," United States Securities and Exchange commission," last accessed June 15, 2017.
What Dividend Stocks Does Warren Buffett Own?
After taking a look at Warren Buffett's portfolio list, you can see that there are some very familiar names for dividend investors. In fact, among the 46 Berkshire Hathaway companies, 33 pay a dividend. Now, let's take a look at some of the notable ones that were recently added to Berkshire's portfolio.
2017 Inclusions and Reductions of Dividend-Paying Companies
Apple Inc.
The "Oracle of Omaha" is not known for investing in tech companies. But today, Buffett owns nearly $18.5 billion worth of Apple Inc. (NASDAQ:AAPL).
Headquartered in Cupertino, California, Apple designs, develops, and sells consumer electronics, software, and online services. Right now, its biggest revenue contributor is the "iPhone."
In the tech sector, hardware device makers are not known as the most solid businesses. For instance, BlackBerry Ltd (NASDAQ:BBRY), which was once Apple's biggest competitor, just saw its market share drop to literally zero. (Source: "Gartner Says Worldwide Sales of Smartphones Grew 7 Percent in the Fourth Quarter of 2016," Gartner Inc, February 15, 2017.)
However, Buffett sees something special in Apple stock. About a year ago, investors surprisingly learned that Berkshire bought 9.81 million shares of Apple stock, with a value of approximately $1.07 billion at the time. (Source: "Form 13F Information Table," United States Securities and Exchange Commission, May 16, 2016.)
And that was just the start. Since then, Buffet has increased his stake in the iPhone maker to 129.4 million shares. Apple stock is now one of the top Berkshire holdings.
In an interview with CNBC, Buffett explained why he liked the company. "Apple strikes me as having quite a sticky product, and an enormously useful product to people that use it," he said. (Source: "Billionaire Warren Buffett more than doubled his holdings in Apple in 2017," CNBC, February 27, 2017.)
Apple is also a dividend stock. The company currently pays quarterly dividends of $0.63 per share, translating to an annual dividend yield of 1.76%.
Southwest Airlines Co
Buffett's investments in airline stocks last year also came as a surprise. This is because he once called his previous investment in the industry a "mistake."
"If I get the urge to invest in airlines, I call an 800 number, and I say: Hello, my name is Warren, and I'm an air-o-holic," the Oracle of Omaha said in 2001. "Sometimes, it takes them 10 minutes to talk me out of it, sometimes more." (Source: "Berkshire Bets on Airlines With Stakes in American, Delta," Bloomberg, November 14, 2016.)
But things have changed. Buffett first disclosed his stake in Southwest Airlines Co (NYSE:LUV) in November 2016. According to Berkshire's latest 13F filing to the U.S. Securities and Exchange Commission (SEC), the billionaire investor increased his stake in Southwest Airlines by 10% in the first quarter of this year.
Southwest Airlines is a dividend-paying company currently yielding 0.83%. The company has raised its quarterly dividend rate in each of the last five years. (Source: "Dividend & Stock Split History," Southwest Airlines Co, last accessed June 15, 2017.)
American Airlines Group Inc
American Airlines Group Inc (NASDAQ:AAL) is another Buffett airline stock. Last November, Berkshire revealed that it owned approximately 21 million shares of AAL stock. By the end of March, Buffett's stake in the Fort Worth, Texas-based airline holding company has increased to nearly 24 million shares.
AAL stock pays quarterly dividends of $0.10 per share. At today's price, that gives it an annual dividend yield of 0.82%.
Industry consolidation may be one of the reasons behind Buffett's interest in airline stocks. In recent years, mergers in the U.S. airline industry have reduced the number of major carriers from nine to four. And because the airline industry has high barriers to entry, it has essentially become an oligopoly, protecting existing companies' profits from potential entrants.
Bank of New York Mellon Corp
Companies with entrenched positions in slow-changing industries don't usually make headlines. But some of them, such as banks, can be solid long-term investments. Think about it: To start a bank, you would need to raise a significant amount of capital and convince customers who are already with other banks to switch. In other words, there are high barriers to entry.
Bank of New York Mellon Corp (NYSE:BK) is one of the oldest banks in America, with a history that can be tracked back to 1784. Today, it is a global investment company, providing services in 35 countries and more than 100 markets. By the end of March, the bank had $1.7 trillion in assets under management. The bank pays quarterly dividends, with an annual yield of 1.53%.
Buffett has owned Bank of New York Mellon stock for quite some time. However, his latest 13F filing showed that, in the first quarter, Berkshire increased its position in BK stock by 52.33%. With 33 million shares, Buffett's stake in this bank stock is currently worth $1.6 billion.
International Business Machines Corp
While Buffett is known for his buy-and-hold strategy, it doesn't mean all of Berkshire's stocks will have a "forever" holding period. For instance, Buffett recently told CNBC that he said sold quite a few shares of International Business Machines Corp. (NYSE:IBM).
IBM is one of the few tech stocks that pay generous dividends, and it is currently yielding 3.89%. Buffett started buying IBM shares six years ago and, by the end of 2016, he has accumulated 81 million shares of the company.
However, during a recent interview, Buffett said, "I don't value IBM the same way that I did six years ago when I started buying… I've revalued it somewhat downward." He added that the company has run into "some pretty tough competitors," and that he has sold off about a third of his stake in the first and second quarters. (Source: "Warren Buffett has sold IBM shares, and 'revalued' tech icon downward, cites 'big strong competitors'," CNBC, May 4, 2017.)
Twenty-First Century Fox Inc
Another company that Berkshire sold shares of was Twenty-First Century Fox Inc (NASDAQ:FOXA). In fact, Fox is no longer on the list of companies owned by Berkshire Hathaway, as Buffett sold all of his nearly 9 million shares in the first quarter of 2017.
What Railroad Stocks Does Warren Buffett Own?
Warren Buffett always liked railroad stocks. But the largest railroad company he owns right now will not be found in the list of Warren Buffett stock picks. And that's because Berkshire has already acquired the company, so it is no longer trading separately.
The company in question is Burlington Northern Santa Fe, LLC, the second-largest U.S. railroad company, with over 6,300 locomotives and 32,000 route miles. It ships freight throughout the western two-thirds of the United States. Burlington Northern Santa Fe Corp is now one of Berkshire Hathaway's subsidiaries.
Final Thoughts On Warren Buffett's Portfolio
Other than looking through Warren Buffett's investments list, investors can also learn from Buffett's annual shareholders letters. They are freely available from Berkshire's Web site and can provide valuable insights into the legendary investor's decision-making process.
Don't forget that you can also invest directly in Berkshire. The company has two class of shares: Berkshire Hathaway stock class A (NYSE:BRK.A) and Berkshire Hathaway stock class B (NYSE:BRK.B). Given that class A shares trade at over $255,000 apiece, while class B stock is currently priced at around $170.00, retail investors will likely consider class B. But, of course, with a lower price, Berkshire's class B shares also carry correspondingly lower voting rights.
For further reading on this topic, you can check out our columns on Warren Buffett's guide to investing and an in-depth look at the high-dividend stocks in his portfolio.
Advertisement
Related Articles
© Copyright 2019: Income Investors. All rights reserved. No part of this document may be used or reproduced in any manner or means, including print, electronic, mechanical, or by any information storage and retrieval system whatsoever, without written permission from the copyright holder.
---
Dear Reader: There is no magic formula to getting rich. Success in investment vehicles with the best prospects for price appreciation can only be achieved through proper and rigorous research and analysis. We are 100% independent in that we are not affiliated with any bank or brokerage house. Information contained herein, while believed to be correct, is not guaranteed as accurate. Warning: Investing often involves high risks and you can lose a lot of money. Please do not invest with money you cannot afford to lose. The opinions in this content are just that, opinions of the authors. We are a publishing company and the opinions, comments, stories, reports, advertisements and articles we publish are for informational and educational purposes only; nothing herein should be considered personalized investment advice. Before you make any investment, check with your investment professional (advisor). We urge our readers to review the financial statements and prospectus of any company they are interested in. We are not responsible for any damages or losses arising from the use of any information herein. Past performance is not a guarantee of future results. All registered trademarks are the property of their respective owners

Please wait...
Sign up to receive our FREE Income Investors newsletter along with our special offers and get our FREE report:
5 Dividend Stocks to Own Forever
This is an entirely free service. No credit card required. You can opt-out at anytime.
We hate spam as much as you do.
Check out our privacy policy.