JPMorgan Chase & Co.: A Top Dividend Growth Stock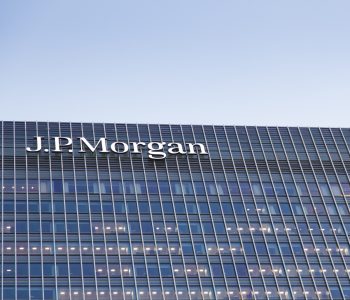 iStock.com/grummanaa5
JPM Stock is Continuing to Reward Shareholders
Since the financial crisis in 2008, many investors have stayed away from the financial sector. I completely understand this thinking, since there is that stigma behind many a financial company. However, I believe that now's is the time to consider the financial sector for part of your investment portfolio. The bullish outlook is due to factors that are outside of the control of financial institutions.
One option to consider is JPMorgan Chase & Co. (NYSE:JPM). The fact that JPMorgan is operating in a heavily regulated area of the market could be seen as a positive or negative, depending on one's perspective. One of the factors is that the amount of  money that can be lent out is based on the current asset base and restrictions imposed by the U.S. Federal Reserve.
That said, the Fed is currently making things very favorable for JPM stock investors. One rule in place says that all financial companies, including JPMorgan, must be less leveraged when compared to pre-crisis levels. This means that JPMorgan's balance sheet is much stronger today than it was 10 years ago. It also means there's less to worry about and a very low probability that there is a need to sell off assets.
JPMorgan has passed the Dodd-Frank Act stress test, an annual financial test that determines how a financial institution would do during an economic crisis. What's more, the Fed is allowing JPMorgan to pay more money to shareholders via its dividend. Both of these ensure that the company's balance sheets are strong. (Source: "JPMorgan Unleashed: Bank commits to largest buyback since crisis," CNBC, June 28, 2017.)
Once the above was known to JPMorgan, it wasted no time. The business announced a 12% dividend hike, with the quarterly dividend going from $0.50 per share to $0.56. This marks the seventh straight year of dividend hikes. Over this period, the dividend went from $0.20 annually to $2.24—a growth of 1,020%—which is huge, considering the restrictions in place. Dividend hikes traditionally happen twice a year.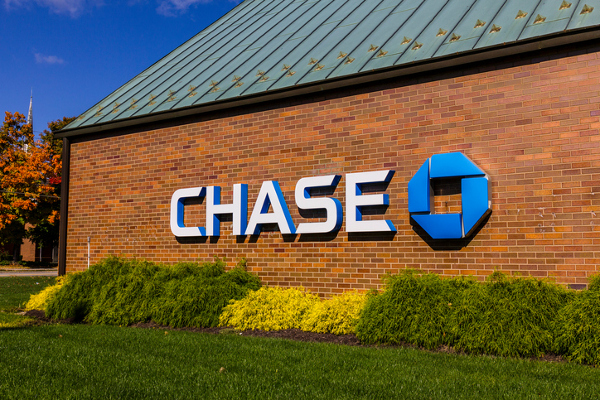 The dividend is not the only announcement that was made that's of interest to shareholders. The largest share repurchase program since the financial crisis was also confirmed, to the amount of $19.4 billion. It is expected to be completed by the end of June 2018. (Source: "JPMorgan Chase Plans Dividend Increase and $19.4 Billion Capital Repurchase Program," JPMorgan Chase & Co., June 28, 2017.)
Share buybacks also mean that the company is bullish towards itself. A share repurchase program occurs because of a belief that the shares are trading at a cheap valuation based on an internal assessment. Buybacks also give the share price support to the downside, since there is continued buying of the shares. In fact, it could be said that management is more bullish than ever, since the most recent program is the largest buyback since the financial crisis.
Improving Margins
One way the bank makes money is by lending it out and profiting off the interest. That profit is then loaned out to someone else, and the cycle repeats.
When interest rates increase, so does the the margin between the interest rate charged on the loan and the borrower's money. Since 2015, the trend has been an upward sloping benchmark interest rate being set by the Federal Reserve. In this short period, the interest rate has increased four times, to the current rate of 1.25%. (Source: "United States Fed Funds Rate," Trading Economics, last accessed June 29, 2017.)
Four interest rate hikes in a short period of time would normally raise a red flag and slow growth. Interest rates are still at historic low levels, and JPMorgan is generating very little in terms of margin. When interest rates increase, it helps to generate more inflation in the economy and create more jobs. This means more demand for financial goods and services such as saving accounts, investment products, and credit products.
Also Read:
JPM Stock: An Overlooked Dividend Growth Stock
7 Companies Set to Pay a Special Dividend in 2017
Cheap Valuation
JPM stock could see its price and earnings increase. If they do increase, it should impact the price-to-earnings (P/E) ratio. The current ratio for JPM stock is 13.8 times, which is below the industry average of 16.1 times.
Over time, the positive catalyst of improving margins should boost earnings and move the trading price higher. Also, with the dividend growth profile that JPM stock has, there is even more reason for the P/E ratio to trade higher in line with its peer group.
Final Thoughts About JPM Stock
Investing in a stock is about looking at what could drive the price higher. It is also about accessing its reward potential besides increases in the share price.
JPMorgan stock ticks both boxes thanks to margins improving, which would be reflected in the stock price. Since more is hitting the bottom line, there's more to put into the dividend. With the Fed increasing interest rates and allowing higher dividends and more share buybacks, there are plenty of reasons to consider JPM stock.
JPM stock is currently offering a dividend yield of 2.18%.