JPM Stock: An Overlooked Dividend Growth Stock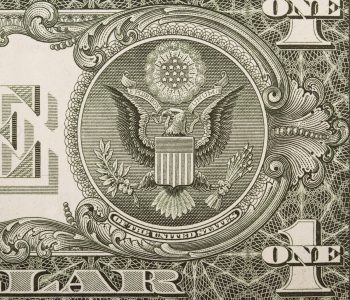 JPM Stock: Consider Owning for the Dividend Growth 
Dividend growth investing means to deploy capital with the goal of earning a growing income source with an increasing share price. But to achieve this, there must be current and future growth.
That said, income investors should not ignore JPMorgan Chase & Co. (NYSE:JPM) stock just because it is an underrated dividend growth stock. Let me explain why.
Dividend Growth
Paying out a quarterly dividend, JPM stock has seen an increase of 820% over the past six years. The dividend is increased once a year, though twice-a-year hikes have occurred more recently. But can this trend continue?
The dividend is paid from a very conservative portion of earnings. The payout ratio for JPM stock is 30%, meaning $0.30 is given to shareholders for every dollar of revenue. This gives a lot of flexibility to management in regards to increasing the dividend without greatly affecting the company's financial status.
Another reason for more growth in the dividend is because of the potential expansion of margins. If this occurs for JPMorgan, it's because of the current and future direction of its most important bank metric: interest rates. An increase in interest rates means more revenue being reported, which in turn means the possibility of a dividend hike.
From 2009 to 2014, interest rates were sitting at a historic record low, with no increases or decreases in the benchmark rate. Then, in 2015, the U.S. Federal Reserve increased interest rates for the first time in nine years because it was confident that the economy was growing and would benefit from higher rates. Another rate hike followed in 2016. The trend of interest rates is on an upward slope, though since rates were at record lows, there was no other direction to go. (Source: "United States Fed Funds Rate," Trading Economics, last accessed May 26, 2017.)
But how does JPMorgan's dividend and share price benefit from higher interest rates? Well, JPMorgan, the largest bank in the U.S. by total assets, offers an interest rate that is paid to savers and investors when money is put into saving accounts, money market products, and/or certificates of deposit. Once the money is taken in, it is then lent out to another bank customer in the form of a loan via a mortgage or line of credit.
The interest rate that is charged on the loan is higher than what is given to the savers and investors. The difference between the two interest rates is known as the net interest margin. As interest rates go up, higher net interest margins are recorded for JPM stock, which leaves more money available for dividend payments.
There's also the possibility of shareholders receiving a one-time special dividend, in addition to the regular quarterly dividend, using surplus cash. Special dividends occur as a result of rising margins and financial discipline in the form of conservative payouts.
Share Being Repurchased Is a Bullish Signal
In addition to the dividend, the company has also been engaged in repurchasing shares; this, as explained many times in these pages, leaves fewer shares available on the market and the remaining ones worth more. The most recent one was announced in June 2016 for $10.6 billion. (Source: "JPMorgan Chase Plans $10.6 Billion Capital Repurchase Program," JPMorgan Chase & Co., June 29, 2016.)
This move gives support to the stock price because of the company's continued buying, meaning a lower possibility of the share price going down. The move also signals to the markets that the shares are undervalued, based on an assessment by management. Also keep in mind that a share repurchase program is only done by a company when its administration believes buybacks are the best use of capital, hence the bullish signal.
Final Thoughts on JPM Stock
JPM stock yielding 2.34% may not seem like much of a yield. But with JPM stock being a dividend growth stock, it means the yield on the average purchase price is only going to increase. The total return will also account for the stock price going up, as seen from the buybacks and improved margins.
With interest rates increasing in the U.S., it also means that the U.S. economy is growing–another reason to consider JPM stock. When the U.S. economy is growing, it means that the financial sector is too, as it is the backbone of the economy. JPMorgan Chase & Co. is a great way to participate in this upside.