JPMorgan Chase & Co.: 3 Reasons to be Bullish on JPM Stock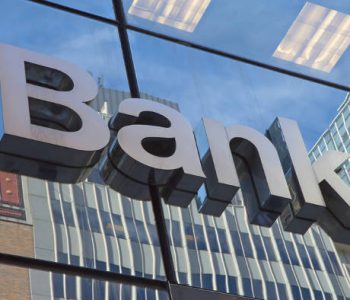 More Upside for JPM Stock?
JPMorgan Chase & Co. (NYSE:JPM) is the largest bank in the U.S. based on assets. The last few weeks have had a few bad headlines coming out surrounding their peers in the banking sector, such as Wells Fargo & Co (NYSE:WFC) and Deutsche Bank AG (NYSE:DB). However, JPM stock had nothing but good news to share, having reported strong third-quarter earnings on October 14, 2016, with every division having seen year-over-year growth. This was reflected in the $6.3 billion of net income that was earned.
One indicator when looking into public companies is if management is putting their own money into the company, which is known as insider activity. That's what appeared in the insider activity for JPM stock.
Market timing can be very difficult, but there was something that really stood out when looking at the insider buying activity. On February 11, 2016, JPM stock saw shares trading at the lowest price for the year, with Chairman and Chief Executive Officer James Dimon purchasing 200,000 shares. If you were brave enough to purchase shares that particular day as well, you would have seen a 26% return. (Source: "JPM Insider Activity (SEC Form 4)," NASDAQ, last accessed October 20, 2016.)
Now that the chairman and CEO has made his money, the real question is what will drive JPM stock higher from here for investors. Looking forward, the environment appears very favorable for JPM stock.
Valuation Looks Very Reasonable
The forward price-earnings (P/E) for JPM stock is 10.7x, compared to the 19.1x of the S&P 500. The return on equity (ROE) is approximately 10%, double the number since the recession in 2008. The company is focused on reducing costs such as legal fees and looking to drive net income higher. Not included in the 26% return since February is the cash dividend paid out to shareholders. (Source: "JPMorgan Chase & Co," Morningstar, last accessed October 20,2016.)
Returning Cash to JPM Stockholders
Looking at the last five years, JPM's board of directors have approved an increase in dividends each year. JPM stockholders were not disappointed, seeing dividend growth of 18% over this period. Based on the current trading price of $68.44, JPM stock is yielding 2.81%, with a quarterly payment of $0.48. There was a total of $3.8 billion returned to shareholders and $2.1 billion in share repurchases. (Source: "Financial Results," JPMorgan Chase & Co, October 14,2016.) 
Also Read:
5 Top Dividend Growth Stocks for 2017
7 Companies Set to Pay a Special Dividend in 2017
Interest Rates Rising Means Earnings Increasing
The loan book for JPM stock rose both for retail and commercial banking, with the retail side of things seeing a modest increase of five percent. However, the big driver was the commercial banking business, with 14% growth over the previous year. Everyone is patiently waiting for Janet Yellen, chairwoman of the U.S. Federal Reserve; to increase interest rates from at the current rates. (Source: "JPMorgan Chase Reports Third-quarter 2016 Net Income," JPMorgan Chase & co. October 14,2016)
Interest rates are at historic lows, currently sitting at a rate of 0.25% to 0.50%. When the move does happen, it will improve the net interest margins for the loan books of JPM stock.  This is a great proactive move to increase the loan balances to clients, which will result in further revenue growth from this division.