5 Top Dividend Growth Stocks for 2017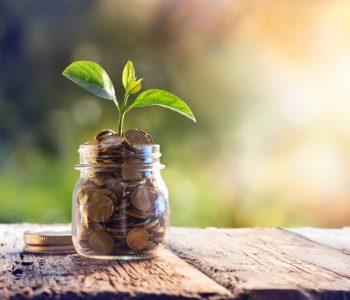 Dividend Growth Stocks List
A major concern for any investor is the cost of inflation, which can greatly affect your bottom line. Many investors tend to forget about inflation when making important investment decisions. Over the long term, this could be a big mistake.
One means of factoring in inflation is dividend growth stocks. That's because as the dividend increases, it could offset or factor out inflation with a high dividend growth rate.
However, there are many different dividend growth stocks in many different sectors. All dividend growth stocks are different, as there are times when a company will issue debt or equity. Such factors can potentially be harmful to the balance sheet or the overall equity of the company.
A key indicator to determine which stocks should be considered top dividend growth stocks is the company history, especially in terms of rewarding investors. The future business outlook is quite important as well, as it will help determine if there is the possibility of more dividend hikes.
Below is a list of five dividend stocks that may be considered worth owning.
Summary of the Top Dividend Stocks
| | | | |
| --- | --- | --- | --- |
| Symbol | Company Name | Stock Price | Dividend Yield |
| JPM | JPMorgan Chase & Co | $86.70 | 2.22% |
| BA | Boeing Co | $158.83 | 3.58% |
| SBUX | Starbucks Corportation | $57.85 | 1.78% |
| COST | Costco Wholesale Corporation | $161.86 | 1.11% |
| GM | General Motors Company | $37.34 | 4.07% |
1. JPMorgan Chase & Co. (NYSE:JPM)
Over the past six years, JPM stock has rewarded shareholders with a growing dividend, having increased 130% over this period. The dividend is reviewed annually in May.
One clue to see if this streak can continue is the payout ratio, which shows what percentage of earnings are paid via dividends. The current payout ratio for JPM stock is approximately 30%, a conservative ratio that implies more hikes are possible.
This ratio also means there is a possibility of a special dividend being paid to shareholders. A special dividend is paid in addition to the regular one.
Another benefit that will help JPMorgan increase the dividend payment is rising interest rates. Over the past 13 months, there have been two rate hikes by the U.S. Federal Reserve. These increases will help the boost the company's net interest margins, which are the difference that customers pay in interest for a loan and what is received from saving accounts. As interest rates rise, net interest margins will as well. This provides a secondly possibility for more increases in the dividend and being one of the top dividend growth stocks.
JPM stock is yielding 2.22% based on the current trading price of $86.70.
2. Boeing Co (NYSE:BA)
The history of Boeing's actions can be used to determine how shareholders are treated. In the case of BA stock, shareholders have been well off, with continued hikes in the dividend. Since 2013, the dividend payment has seen an increase of 192%.
Shares of BA stock are trading at $158.83 and offering a current dividend yield of 3.58%.
Boeing operates in an environment which has high barriers to entry because a large amount of capital is required to start a business. This is important for dividend growth investors because earnings could be greatly effected by the competitive environment, which effects the day-to-day shifts of the dividend.
As for the future of BA stock, things look bright based on the orders that are in the pipeline. As of this writing, there are 5,600 airplane orders in place, which would represent approximately four years of revenue. This supports the likelihood of more dividend hikes in the future. (Source: "Boeing Reports Third-Quarter Results and Raises Full Year Guidance," Boeing Co, October 26, 2016.)
3. Starbucks Corporation (NASDAQ:SBUX)
SBUX stock is a top dividend growth stock because it is friendly and rewarding to shareholders and has a growing dividend.
Starbucks' current share price is $57.85, which is yielding 1.78%. A dividend of $0.25 per share is paid on a quarterly basis. The most recent hike took place in September 2016 and saw a rise of 25%. Since the year 2000, the dividend has seen growth of 400%.
Starbucks has also been engaged in share buybacks. Since 2001, there have been $7.4 billion in share repurchases. The benefit of stock buybacks is that each remaining share now holds greater value, since there are now fewer shares overall. (Source: "Starbucks Announces Additional Share Repurchase Authorization," Starbucks Corporation, July 23, 2015.)
4. Costco Wholesale Corporation (NASDAQ:COST)
The reason COST stock is a top dividend growth stock is because of the four methods it has used to reward shareholders.
The first is the dividend, which has been increasing for the past 12 years and looks as it will continue to do so. The payout ratio is approximately a third of earnings, the current dividend yield is 1.11%, and the trading price is $161.86.
The second is special dividends–two, to be exact. The first occurred in 2012 for the amount of $7.00 per share, while the second was in 2015 and was for $5.00 per share.
The third method is Costco's own share repurchase program. In 2015, there was a $4.0-billion program in place. When surplus capital is used for share buybacks, it indicates that management believes the shares are undervalued and that buybacks the best use of capital. (Source: "Costco Wholesale Corporation Announces Reauthorization Of Its Stock Repurchase Program And An Increase In Its Quarterly Cash Dividend," Costco Wholesale Corporation, April 17, 2015.)
The last one is one of the most important: the revenue line. The line's growth has effected the share price, which is currently trading near an all-time high.
5. General Motors Company (NYSE:GM)
GM stock is currently trading at a very attractive valuation, based on the current price-to-earnings (P/E) ratio. This ratio is used to determine how much will be paid for the investment based on the earnings of companies. GM stock's P/E ratio is 4.27 times, which is much lower then the S&P 500 index's ratio of 26.17 times. Based on this information, GM stock is trading at a deep discount when compared to the index.
As the bottom line of General Motors increases, the valuation could be boosted higher and trading closer to the index over time. And outside of the attractive valuation, GM stock is also a dividend growth stock.
The dividend yield for GM stock is 4.07% and the current trading price is $37.34. The payout ratio is approximately a quarter of earnings, which gives the company leeway to pay out a dividend and a cushion for retaining earnings to grow the business.
GM has used share repurchases to reward shareholders as well. There is currently a $9.0-billion share repurchase program in place, which is expected to be completed by the end of the year.
With a modest payout ratio, there is a greater possibility of further dividend hikes and another share repurchase program once the current one is completed.