Boeing Co: Is BA Stock One to Own for the Next 100 Years?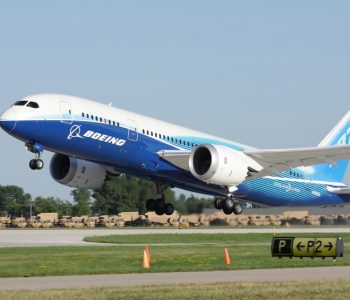 Upside for BA Stock?
The year 2016 marks the 100th year of business for Boeing Co (NYSE:BA). Now, looking forward, can the shares be owned for another century?
Boeing, an airplane manufacturer, is a company that fits into the industrial sector, which is the part of the economy that produces capital goods.
Donald Trump being announced as the next President was great news for BA stock. During Trump's campaign, he often spoke about manufacturing jobs in the U.S. According to Trump, his focus is giving tax credits to these companies and bringing back jobs to the country.
With manufacturing plants in Washington and Missouri, BA stock is in a favorable position for the next four years. Let me explain.
Increased Demand
According to a forecast by the International Air Transport Association, airplanes are expected to have an estimated 7.3 billion passengers annually by 2014, up from 3.3 billion in 2014. The reason for the increased demand is globalization, with the largest growth over this period coming from China, the U.S., and India. (Source: "New IATA Passenger Forecast Reveals Fast-Growing Markets of the Future," International Air Transport Association, October 16, 2014.)
Boeing has already started to see this rise in passengers trickle down to its earnings–and then its future outlook. In terms of future earnings, Boeing has a backlog of $462.0 billion, which accounts for 5,600 commercial airplane orders. To give a sense of how large this number is, the last quarter saw revenue come in at $23.9 billion. This would represent approximately 19 quarters of earnings.
The company's full-year guidance was increased as well, due to early deliveries of airplanes. Guidance rose by $500.0 million from $93.5 billion to $95.5 billion. (Source: "Boeing Reports Third-Quarter Results and Raises Full Year Guidance," Boeing Co, October 26, 2016.)
Also Read:
Will Boeing Stock Split in 2017?
Boeing Co: Consider BA Stock for Its Dividend Growth and Strong Pipeline
Rewarding Shareholders
In December 2015, Boeing announced that the board of directors had approved a share repurchase plan of $14.0 billion. Share repurchases were also announced in the same periods two years prior for the amounts of $12.0 billion in 2013 and $10.0 billion in 2014. (Source: "Boeing Board Raises Share Repurchase Authorization to $14 Billion, Increases Dividend 20 Percent," Boeing Co, December 14, 2015.)
This is a tax-efficient way of returning cash back to shareholders. When shares have been repurchased, the shareholders end up owning more of the overall company.
The dividend, which has doubled since 2013, has been another way that shareholders have been rewarded. The current dividend is $1.09, which represents a yield of 2.99% based on BA stock's current trading price of $145.88. Typically, the review for the dividend over the past few years has occurred in December, the same month as when the share repurchases were announced.
Final Thoughts on BA Stock
Not many companies make it to one century, but Boeing has hit that milestone. And at the current pace, the company is expected to hit the two-century mark as a larger company. Boeing operates in a sector that has high barriers to entry due to capital and regulatory environments, which makes BA stock one that can be owned for next 100 years.