Wal-Mart Stores, Inc.: Is WMT Stock a Top Dividend Stock?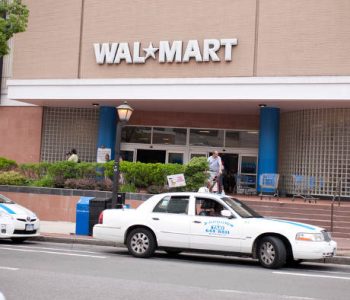 What Will Drive Wal-Mart Stock Higher?
Wal-Mart Stores, Inc. (NYSE:WMT) stock is the largest retailer in world and a top dividend stock.
Since Doug McMillion took the role of chief executive officer in 2014, Wal-Mart has been going through dramatic changes. The great thing about being a large retailer such as Wal-Mart is that if one aspect of the business doesn't work out, new strategies can be implemented with little or no effect on earnings.
Wal-Mart decided to try the concept of smaller express stores, using 269 locations in North and South America, but it turned out that the cost to run these locations was higher than anticipated and the concept was scrapped. The move led to the company instead focusing on e-commerce and investing in its employees. (Source: "Wal-Mart pulls plug on smallest stores, shuts 269 locations, " Reuters, January 15, 2016.)
Investing More into Employees
Employee culture is really important for a company, and Wal-Mart has recognized that changes needed to be made. As noted above, Wal-Mart is planning to invest $2.7 billion in its employees over the next two years. This will include higher wages and more training and education, which it hopes will lead to improved customer service. In turn, employees will have more opportunities for advancement, which means a reduced turnover rate. (Source: "Why Investing in People Makes sense for our Business," Wal-Mart Stores, Inc., November 2, 2015.)
Thinking you have heard this strategy before?  That's because Costco Wholesale Corporation (NASDAQ:COST) has claimed to use this exact strategy since the very beginning. And the results are apparent, with Costco ranked number three on Forbes' "America's Best Employers" list for 2016, as well as its shares returning 78% over the past five years, compared to WMT stock's 21%. (Source: "America's Best Employers," Forbes, last accessed October 26, 2016.)
Wal-Mart has also taken notice that the Internet is the future and has moved some of its capital investments to grow its e-commerce segment.
Also Read:
WMT Stock: Wal-Mart Stores Inc Is a Top Pick for 2017, and Beyond
WMT stock Dividend 2017: Wal-Mart Yield, Dates, Splits, Prediction, and Everything You Need to Know
Its recent acquisition of Jet.com, Inc. for $3.0 billion will increase Wal-Mart's market share, allowing it to compete better against online retailer Amazon.com, Inc. (NASDAQ:AMZN). (Source: "Walmart Completes Acquisition of Jet.com, Inc.," Wal-Mart Stores, Inc. September 19, 2016.)
Final Word on WMT Stock
Wal-Mart is a top dividend stock which has rewarded long-term investors with an increase for 41 straight years. Based on the current trading price of $69.36, the dividend yield of WMT stock is 2.88%. With a reliable and steady cash flow, management can continue to have Wal-Mart as a top dividend stock.