Target Corp: Is TGT Stock a Top Dividend Stock?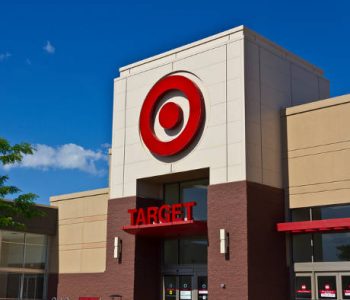 What Will Drive This Top Dividend Stock Higher?
Target Corporation (NYSE:TGT) stock is one of the top dividend stocks to consider owning forever. Target was founded in 1962 and released its initial public offering in 1967, seeing an increase each year since. With a proven track record, it is no wonder why the shareholder base is so heavily skewed by mutual funds, exchange-traded funds and hedge funds; approximately 87% of this top dividend stock is held by institutes, with the famous shareholders including the likes of billionaire hedge fund manager Ken Fisher.
Let me explain why I am bullish on TGT stock.
Long History of Increased Dividend
TGT stock is one of the top dividend stocks listed on the New York Stock Exchange (NYSE). For the past 48 years TGT stockholders have seen the dividend increase. The next payment date for shareholders is December 10, 2016; this will mark the 197th payment in the company's history. The current dividend yield of TGT stock is 3.52%, based on the current trading price of $68.23, which reflects a 48% payout ratio.
Target doesn't like to have a huge cash amount just sitting on the company's balance sheet. Since 2012, Target has repurchased 18.6% of the shares outstanding for the sake of cost savings and because of the sale of the pharmacy business within Target locations. To investors, when a move such as repurchasing shares is made, it reflects that the company believes the shares are undervalued. (Source: "Target Reports Second Quarter 2016 Earnings," Target Corporation, August 17, 2016.)
Management Focusing On Core Business
The rewarding of TGT stockholders was due to a few reasons, the major one being that there was $2.0 billion in cost savings over a two-year period. This will make the company a much leaner business and it can use the funds to invest in other areas, such as e-commerce; sales from the e-commerce business increased 16% when compared to the previous year's sales. (Source: Ibid.)
Another $1.9 billion came from the aforementioned sale of the pharmacy business within Target locations. Announced in December of 2015, the sale to CVS Health Corp (NYSE:CVS) includes 1,672 pharmacies across 47 states.  The reason for the change is to focus on the changing retail space. (Source: "CVS Health and Target Announce Completed Acquisition of Target's Pharmacy and Clinic Businesses,"  CVS Health Corp, December 16, 2016.)
Analyst Outlook
The average target price on TGT stock is $73.35, representing a 7.5% return over the next year. When factoring the dividend, the expected return is 11%.  (Source: "Target Corp.," MarketWatch, last accessed October 24, 2016.)
The cost cutting and sale to CVS Health are big factors into these numbers, which analysts believe have room to move higher. A major driving factor for Target is opening smaller stores in major cities, as it has already done in Philadelphia and Chicago. The big differences compared to their typical stores are going to be different products being offered and these locations also serving as pickup locations for online orders.
Also Read:
5 Dividend Aristocrats That Are Extremely Cheap
5 Dividend Stocks to Hold for the Next 20 Years
Final Thoughts On TGT Stock

Target Corporation is a company with steady cash flow, which will ensure that the company continues to reward shareholders by being a top dividend stock and announcing more share repurchases. Target is moving in the right direction in the retail sector by opening small locations and growing its e-commerce business.