MIC Stock: Is This 7.5% Dividend Yield Worth Owning?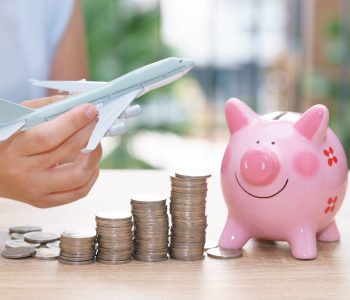 iStock.com/KittisakJirasittichai
Collect a 7.5% Dividend Yield From MIC stock 
Over the past five years, airport service company Macquarie Infrastructure Corp (NYSE:MIC) stock is up 78%. Is there more upside to look forward to, or is the good news built into the current stock price?
Before getting in the financial details of MIC stock and determining if there is a bullish or bearish case, let's first take a look at the company's business profile.
Macquarie Infrastructure Corp is, as its name implies, an infrastructure company. It owns and operates a group of four businesses that provide multiple services, such as bulk liquid terminaling, power services, natural gas production and distribution, and airport services (which is the greatest financial contributor).
Now let's take a look at MIC stock in more detail and see if an investment would be appropriate after five years of stellar returns.
Is the Dividend Worth the Investment?
At this time, the quarterly dividend is $1.38 per share; based on the current trading price of $73.57. The dividend yield is 7.5%, which is higher than the ones being offered by the benchmark index (the S&P 500) and by 30-year U.S. T-Bills, which are seen as a risk-free investment. Therefore, based on the yield alone, an investment of MIC stock is very appealing.
But there is more to the dividend story here. Since 2014, there have often been quarterly dividend hikes; the current streak is 15 straight quarters. The increases are in the double digits; for example, from the second quarter of 2016 to the same period in 2017, the dividend payment per share grew by over 10%, boosting investors' returns on their initial capital. And based on the company's financials and business model, it is quite possible to see this growth trend continue.
Is the Business Model Worth an Investment?
To determine the answer to this question, there are two aspects of MIC stock that should be looked at. The first is the company's financial statements over the past five years. This helps to look at to determine what the trend of revenue and net income are. This would give some insight of how the business model would pan out in the future.
Also Read:
5 Top Dividend Growth Stocks for 2017
3 Top High Dividend Yield Growth Stocks for the Next Decade
Over this period, the revenue has gone from $1.03 billion annually in fiscal 2012 to $1.65 billion in fiscal 2016. In addition, every year in that period saw revenue increase compared to the previous year. This shows the markets that Macquarie earns a very steady income as time passes. (Source: "Macquarie Infrastructure Corp.," MarketWatch, last accessed September 20, 2017.)
Take a look at the airport service business and it will make total sense that the revenue is growing. Macquarie provides fixed price services such as terminal operations, refuelling, de-icing, and aircraft parking on corporate and private jets in airports all across the U.S. including the busiest airports in the country: Los Angeles International Airport and Hartsfield-Jackson Atlanta International Airport.
Most importantly, the company is not taking on the risk of having to fill seats or worrying about the price of jet fuel. None of its segments witness volatility in earnings, with some, such as power and energy, being essentials. There are also no external influences on revenue, such as interest rates or the performance of the economy.
It is likely that the trend of revenue growth will continue because the assets spit out a lot of cash flow. Macquarie having four different divisions also boosts diversification and reduces overall business risk.
Final Thoughts About MIC Stock
Even though MIC stock has outperformed the average return of the markets, there is still more potential upside. This is an example of why it is important to research past performance, but only to serve as a guide and not be the primary factor in an investment decision.
Macquarie Infrastructure Corp is a very shareholder-friendly company, which is reflected in its growing dividend payout. This growth is possible because of the solid assets within the company's portfolio.