Mastercard Inc: MA Stock is One Growth Stock That Shouldn't Be Ignored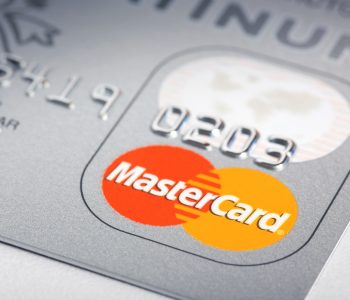 iStock.com/jir
Upside for MA Stock?
The best income stocks to consider are dividend growth stocks. The expectation with these stocks is that when revenue increases, so does the payout to investors. Dividend growth stocks also support a higher share price, because growing revenue is needed for a higher valuation.
Today's investment opportunity is one such dividend growth stock: Mastercard Inc (NYSE:MA). Mastercard is a very unique company, being a large-cap growth company that pays out a dividend. Its services are well known to anyone old enough to own a credit card. It's one of the largest companies that help people pay for goods and services through non-cash methods. Mastercard connects consumers, financial institutions, merchants, governments, and businesses around the world.
The company allows the end user to make payments via a wide range of payment solutions and services, such as "MasterCard," "Maestro," and "Cirrus." Products include consumer credit and charge cards, commercial cards, debit cards, prepaid cards, and commercial and digital services. The great thing about the business model is that, every time a MasterCard credit card is used, MasterCard gets paid a transaction fee. And if the credit card owner is late paying off their bill, Mastercard is not on the hook for chasing them down or taking a financial hit; that's the bank's problem.
Mastercard's business continues to grow year after year. Over the past five years, revenue has seen a growth of 44%. Higher top-line revenue has helped the business report a rise in net income, which is up by 47% over the same period. This implies that the company's efficiency is constantly improving, which is great news for shareholders, since more efficient management and spending means greater rewards. (Source: "Mastercard Inc.," MarketWatch, last accessed July 17, 2017. )
Growth Through Acquisitions
Many companies are investing more money into the growing artificial intelligence market, including the likes of Facebook Inc (NASDAQ:FB), Amazon.com, Inc. (NASDAQ:AMZN), and Alphabet Inc (NASDAQ:GOOG). That's because AI is seen as the future of technology, with the expectation that many companies will be using it in the future, including retail companies, auto manufacturers, online e-commerce businesses, and restaurants.
Mastercard has noticed this trend, starting to invest proactively as a result. For instance, the company recently acquired Brighterion, Inc., a leading software company that specializes in artificial intelligence. The acquisition will enable consumers to use Mastercard products with improved convenience and security. That said, Brighterion was already partnered with Mastercard prior to the acquisition, so the point of this deal was more to lower operating costs. The purchase stands to boost margins and revenue, since owning Brighterion means spending less money and time investigating reports of fraud. (Source: "Mastercard Enhances Artificial Intelligence Capability with the Acquisition of Brighterion, Inc.," Mastercard Inc, July 17, 2017.)
The company also bought Nudata Security Inc. earlier this year, which should also help prevent unauthorized access to individual accounts and information through an online platform, mobile app, or smartphone. It is expected that, by 2020, an estimated 50 billion smart devices will be used worldwide, so security tech will be very important. (Source: "Mastercard Enhances Security of the Internet of Things with the Acquisition of NuData Security Inc.," Mastercard Inc., March 29, 2017.)
Also Read:
Mastercard Inc: Why Warren Buffett and Other Billionaires Like MA Stock
Income Investing: Warren Buffett's 5 Top Dividend Stocks
Shareholders Getting a Piece of the Revenue
MA stock pays out a modest quarterly dividend of $0.88 per share. This payout is only about 21% of the total earnings.
The dividend has seen an increase for five straight years, a trend with the potential, if not the likelihood, to continue due to the very conservative payout. And if the dividend were to increase, it would have a minimal effect, if any, on the company's finances (and certainly wouldn't harm them). Also keep in mind that today's consumers are using less cash and more digital payment options, meaning greater demand for Mastercard's products and services.
Mastercard also benefits from its global presence. While many countries have a very low digital payment usage, meaning Mastercard's market share in these areas is low, there should be a gradual move to using less cash in these regions.
The Bottom Line on MA Stock
With all this being said, MA stock should be considered to be owned for the long term. There are great future catalysts to look forward to, with more global growth expected and more transactions occurring through wireless devices. This all should benefit investors seeing a higher trading.
With all these growth opportunities from the revenue, Mastercard's dividend appears to be on its way up. Today, the dividend is 0.69%, which is not that high. But, as the share price continues to trade higher, the dividend yield should lower because the two share an inverse relationship.