Las Vegas Sands Corp.: LVS is a Growth Income Investment Opportunity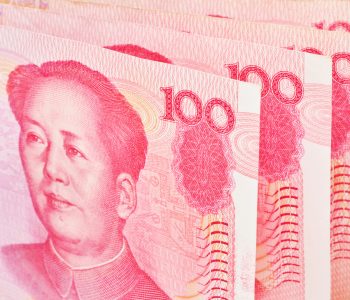 iStock.com/MJ_Prototype
Is There Upside Ahead for LVS Stock?
Today's stocks get divided into two groups: those that pay income to investors and those that offer growth in a form of stock price appreciation. Normally, investors must invest in multiple stocks to get exposure to both groups. However, I have found a potential single investment that offers both.

The company in question is Las Vegas Sands Corp. (NYSE:LVS). Now, the "Las Vegas" in the name may have you thinking the business is involved in the gambling industry–and you'd be right. However, there is much more to this company than that.
Las Vegas Sands' properties are located in the U.S., China, and Singapore, with plans to expand into Japan and South Korea. And yes, part of the business has exposure to the casino and gaming industry. However, it also has a lot of other revenue sources, such as hotels, real estate, and entertainment, including events as musicals, plays, sporting events (boxing, mixed martial arts, etc.), and concerts.
Get Paid from a Diversified Business
Las Vegas Sands' dividend tends to be paid out in March, June, September, and December and its viability and amount is reviewed every January. Since 2013, the amount paid out per share has more than doubled. The company has also provided the occasional special dividend, the most recent taking place in 2013 for $2.75 per share. (Source: "Dividend History," Las Vegas Sands Corp., last accessed July 31, 2017.)
The regular dividend has a high probably of seeing continued growth in the payout because of the company's solid, steady revenue. As of this writing, the total cash available for regular and special dividends is about five percent of the company's total market cap.
Also Read:
The Top 10 High-Dividend Stocks with Growing Payouts
4 Best Long-Term Dividend Stocks to Watch in 2017
Global Growth
As mentioned earlier, Las Vegas Sands has operations around the world. However, when looking deeper into how much of total revenue each country represents, you'll find an even greater reason to be bullish on LVS stock.
China is one country that stands out for Las Vegas Sands, with 50% of its current business being done in Macao, China. The company has the largest market share in Macao and is also the only company there increasing its market share. What's more, the margins and growth seen from Macao are the company's highest; only single-digit growth is being seen from the U.S. As a result, Las Vegas Sands is putting more of its capital towards Asia, including the previously mentioned South Korea and Japan, compared to its efforts in the west. (Source: "2Q17 Earnings Call Presentation,." Las Vegas Sands Corp., July 26, 2017.)
Final Thoughts About LVS Stock
Las Vegas Sands currently sports a dividend yield of 4.76%. This current dividend yield is more than double that of the S&P 500 Index, which presently offers a yield of 1.91%.
One last reason to consider LVS stock is the current interest rates on investments such as savings accounts and money market products mean very low rates of returns. But with LVS stock, you have the ability to enjoy a high dividend yield, along with the growth in Asia to look forward to.