4 Best Long-Term Dividend Stocks to Watch in 2017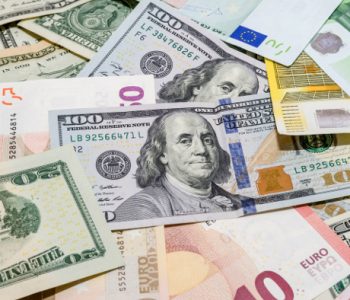 Long-Term Dividend Stocks for 2017
Investing in top-quality dividend stocks is what a lot of successful investors do over their lifetimes. This class of investor has just one goal in mind while picking investments: stability in a company's cash flow generation. Keeping these factors in mind, I've put together a basket of long-term dividend stocks for 2017.
These picks are some of the great American companies that are crucial parts of our modern economy. They have a leading position in their markets, with a long and proven track record of rewarding investors with higher dividend payments.
Despite all the good news about the U.S. economy in 2016, from robust job gains to strong consumer spending, the stock market returns have been very disappointing. So far this year, the S&P 500 and Dow Jones Industrial Average are up just above four percent, while the NASDAQ has gained over three percent.
There is a reasonable chance that this performance will be repeated in 2017, given no major driver of growth in sight and the risk of another recession increasing. In this environment of high volatility and low returns, it makes sense to look for the best long-term dividend stocks that generate consistent free cash flows, maintain quality balance sheets, and have the potential to protect their long-term earnings and dividend growth in the event of an economic shock.
| Dividend Stock | Ticker Symbol | Market Cap | # of Consecutive Dividend Increases |
| --- | --- | --- | --- |
| The Coca-Cola Co  | NYSE: KO | $180.0 billion | 54 years |
| Procter & Gamble Co | NYSE: PG | $225.5 billion | 59 years |
| Microsoft Corporation | NYSE: MSFT | $465.9 billion | 7 years |
| Wal-Mart Stores, Inc. | NYSE: WMT | $224.8 billion | 43 years |
Source: Yahoo! Finance
What makes these long-term dividend stocks so special?
Well, for starters, they dominate their industries. This gives them the competitive advantage needed to generate steady profits and oversized cash flows. As a result, they have been able to pay out growing dividends to shareholders
Here are four top-paying dividend stocks to watch in 2017.
1. The Coca-Cola Co 
The Coca-Cola Co (NYSE:KO) owns some of the most popular beverage brands. The biggest proof of its successful business strategy is that the world's most successful income investor, Warren Buffett, is on board. Buffett's Berkshire Hathaway Inc. (NYSE:BRK.A) owns more than nine percent of Coca-Cola.
The company has 20 brands that generate over $1.0 billion in annual sales each. Coca-Cola's key competitive advantages that make it a top-paying dividend stock to watch in 2017 are its portfolio of leading brands and global distribution system. The company's branding strategy and marketing budget are so huge that it's very tough for new entrants to challenge Coca-Cola's dominating position in the soft-drink market.
The company has 124 years of history in which it has never missed a dividend payment. Not only has it paid a dividend each quarter since 1920, but it has also increased dividends in each of the last 54 years, making KO stock a "dividend king," a distinction earned by those companies which have raised dividends for at least 50 straight years.
The company increased its quarterly dividend in February by six percent to $0.35 per share. At today's price, KO stock has an annual dividend yield of 3.28%. In the past 10 years, the company's quarterly dividend payment has more than doubled. (Source: "The Board of Directors of The Coca-Cola Company Announces 54th Consecutive Annual Dividend Increase," The Coca-Cola Co, February 19, 2016.)
2. Procter & Gamble Co
With 65 global brands under its belt, Procter & Gamble Co (NYSE:PG) has a leading market position in many of the product categories in which it competes worldwide. Due to its diversified product portfolio of everyday consumable items such as baby, family health, and beauty products, P&G is one of the few solid dividend-paying stocks which you may want to hold forever in order to obtain a decent dividend check each quarter.
Procter & Gamble's products are sold in 180 counties, with over $65.0 billion in annual sales. The company has been in business for 178 years and has increased dividends for each of the past 60. (Source: "Fiscal 2016 Highlights," Procter & Gamble Co, last accessed November 8, 2016.)
But dividend and capital gains aren't the only factors which make P&G stock one of the best long-term dividend stocks. The company plans to return $70.0 billion to shareholders through 2019 by buying back its shares. In the first quarter alone, P&G spent $1.0 billion on buying back its common stocks and returned $1.9 billion of cash to investors in dividends. (Source: Ibid.)
3. Microsoft Corporation
Microsoft Corporation (NASDAQ:MSFT) stock is my favorite pick in the technology space. The reason I prefer MSFT stock over other technology companies is that this stock has great growth potential, with a remarkable dividend-paying history that hardly any technology company can match.
Microsoft stock has an annual dividend yield of 2.58%, beating the average dividend yield of S&P 500 companies of just below two percent. During the first quarter of 2017, the company announced an eight-percent increase in its quarterly dividend to $0.39 per share and a new share repurchase program, authorizing up to $40.0 billion in share repurchases.
Because Microsoft generates a huge cash pile each quarter by selling products like "Office 365," it has the ability to reward shareholders with regular dividends. Over the past 10 years, MSFT stock's quarterly dividend rate has increased by more than three times. (Source: "Dividends and Stock History," Microsoft Corporation, last accessed November 8, 2016.)
I believe MSFT stock is one of the best long term dividend stocks for investors in 2017, as Microsoft is revamping its sales strategy to focus on the cloud and a subscription-based revenue model for its "Office" products. On top of dividend payments, Microsoft stock gained over 13% in the past year, beating benchmark indices and many other technology giants.
4. Wal-Mart Stores, Inc.
It's hard to like Wal-Mart Stores, Inc. (NYSE:WMT) stock these days when this retail giant is struggling to compete with new online retailers. But Wal-Mart is still the largest retailer on the planet, with nearly 260 million customers visiting the company's more-than-11,500 stores in 28 countries each week.
Another important reason to make Wal-Mart a part of your top-paying dividend stock portfolio is that the company is recession-proof due to its unrivaled power of getting the best prices from its suppliers and selling products which are consumers are unlikely to stop buying in the event of a spending cut. WMT stock has proven over many recessions that it can beat the market by a big margin, as consumers turn to discount retailers on the first sign of recession.
Wal-Mart pays a $0.50-per-share dividend on a quarterly basis, with an annual dividend yield of 2.95%. In the past 10 years, Wal-Mart's quarterly dividend rate has nearly tripled. In addition to its recession-proof status, Wal-Mart has increased dividends for 42 consecutive years. (Source: "Wal-Mart Stores, Inc. Dividend Date & History," NASDAQ, last accessed November 8, 2016.)
In recent years, Wal-Mart has been facing an increasing competition from Amazon and other online retailers. This competition has cut its sales and profit margins, affecting its growth in dividend payments. But Wal-Mart still remains one of the top-paying dividend stocks to watch in 2017 because it still has a low payout ratio near 40%, providing investors with dividend safety, while potential for future increases exists.