KIM Stock: Consider Owning Kimco Stock with 6.05% Yield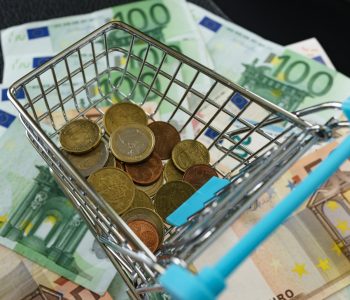 This Stock is Offering a High Dividend Yield of 6.05%
Investing in dividend stocks with high yields is a powerful method of generating long-term wealth. It removes the need to try to time the market and sell the shares at a higher price and reduces the number of transactions within your investment portfolio, and with them the commissions owed to your broker and taxes paid to "Uncle Sam."
So why does a company pay a dividend? Well, besides to satisfy existing investors, who are part owners of the company, dividends help to attract new buy-and-hold investors. Such investors holding a large portion of a company's stock removes a lot of the stock's volatility (think during market trading hours. Think of volatility as the daily price movement of the stock; some will move up or down by more than one or two percent on a given day, while other stocks will practically stay still. A stock with a high dividend, however sees little price changes and perseveres more daily value.
Benefits of Dividend Investing
In a recession or a weak economy, the markets tend to perform very poorly. But with dividend-paying stocks, since there is an income source, investors are not impacted much by such conditions. In fact, such stocks actually tend to outperform the overall markets and stocks that do not pay a dividend.
Investors can choose to use the dividend income for personal expenses, or to purchase more shares of the company via a dividend reinvestment plan (DRIP), commission-free plans available through the company or a broker. Shares would be accumulated based on the dividend schedule of the company, be it annually, semi-annually, or quarterly.
One stock which the above would apply to is Kimco Realty Corp (NYSE:KIM) stock, which is offering a dividend yield of 6.05%. Let's take a deeper look to see how you could benefit from being a long-term dividend investor in KIM stock.
Powerful Returns
Kimco Realty Corp is a real estate company that owns, manages, develops and operates shopping centers. The dividend is paid out on a quarterly basis, normally in the months of January, April, July, and October. Not only does KIM stock prove steady and reliable income, but the payout grows annually. The dividend has seen a minimum of one increase every year for the past seven years, going from $0.06 per share to $0.27 per share–a rise of 350%. This is a prime example of how being a patient buy-and-hold investor can pay off.
And there's no reason to think the dividend hikes will stop. About two-thirds of every dollar is paid out to investors (the payout ratio), while the rest is retained within the business. This is lower than the historic average for the payout ratio, which is normally 80%. Note that the portion kept is used to invest in the business, creating more cash flow possibilities.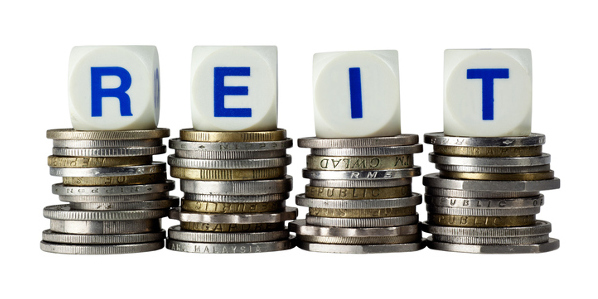 Strong Business

If there are more dividend hikes from Kimco, they will likely be in part due to the company's diversified portfolio of assets. Kimco Realty currently has more than 500 properties, located in 35 states and in Puerto Rico, with over 4,000 tenants.
Tenants include  TJX Companies Inc (NYSE:TJX), Home Depot Inc (NYSE:HD), Dollar Tree, Inc. (NASDAQ:DLTR), Best Buy Co Inc (NYSE:BBY), Wal-Mart Stores Inc (NYSE:WMT), and Whole Foods Market, Inc. (NASDAQ:WFM). What's more, no one tenant accounts for more than four percent based on the rental income that is earned. (Source: "Kimco Fact Sheet, " Kimco Realty Corp, September 30, 2016.)
Kimco has tenants sign long-term contracts to ensure that properties are not left vacant and that income remains steady. These contracts are notable for having renewal options that give current tenants first rights to the properties. However, there is normally the kicker of being renewed at a higher monthly rate, which could be up to 10%. (Source: "Kimco Realty Announces First Quarter 2017 Operating Results,. " Kimco Realty Corp, April 26, 2017.)
Also consider how revenue has been growing year after year–approximately 23% over the past five years. Operating income is also up more than 150% over this same period. Operating income increasing at a faster rate than revenue means that for a dollar being earned today means more than five years ago. (Source: "Kimco Realty Corp.," MarketWatch, last accessed June 22, 2017.)
Also Read:
10 Best Real Estate Stocks to Own in 2017
The Only REIT Investors Need in a Dividend Portfolio?
Valuation
Kimco stock has a price-to-earnings (P/E) ratio of 36.1 times; which is almost half of the value of the industry peer average of 66.0 times. The reason for the comparison–used to understand how the markets are viewing the potential investment–is because all the companies within this segment tend to see the same gross margins, profit margins, affects from the economy, and return on equity.
Final Thoughts About Kimco Stock
Kimco stock is a great example of a company's management doing exactly what it is paid to do: run the business as efficiently as possible and act in the benefit of shareholders. You can't argue with the numbers, which show operating income improving, not to mention the growing dividend.
Whatever your investment goals are, Kimco stock is a top dividend-yielding stock worth consideration. With its cheap valuation, now would be the time to own shares, before the markets notices this great opportunity.