Welltower Inc: The Only REIT Investors Need in a Dividend Portfolio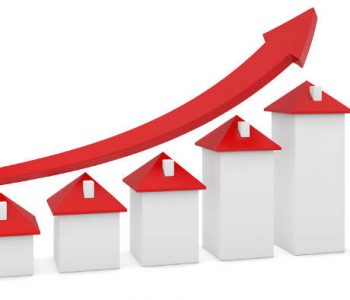 1 Top REIT for Dividend Investors to Own Forever
As a dividend investor, you already know that there are not many good options these days. Fixed income products don't pay much, and most companies on the stock market yield next to nothing. As for the ones with double-digit yields, well, do you really want to put them in your dividend portfolio?
The reality is that there seems to be a trade-off between a current yield and sustainability. If a dividend stock offers an extremely high yield, it's likely because investors don't deem its payout to be sustainable. Because if they do, they would rush to buy the stock, and its yield would no longer be that high.
Still, this doesn't mean that you have to settle for a measly yield like two percent. In fact, there is a real estate investment trust (REIT) with a 5.5% yield that I believe should be in every dividend investor's portfolio.
I'm looking at Welltower Inc (NYSE:HCN).
There are many types of REITs trading in the market, such as office REITs, retail REITs, and industrial REITs. Welltower is a healthcare REIT. The company invests with senior housing operators, post-acute providers, and health systems. Welltower owns more than 1,400 properties in major, high-growth markets in the U.S., Canada, and the U.K.
REITs are far from the most exciting segment of today's stock market. However, they have been a staple for many dividend investors for decades. This is because REITs are required, by law, to distribute at least 90% of its taxable income to shareholders annually in the form of dividends. (Source: "Real Estate Investment Trusts (REITs)," U.S. Securities and Exchange Commission, last accessed November 25, 2016.)
This sounds like a good deal for investors. And indeed, many REITs offer payouts that are higher than regular stocks. However, due to the fact that REITs have to start with a high payout ratio, the room for dividend growth could be limited.
Fortunately, starting with a high payout ratio didn't prevent Welltower from raising its payout. In the past five years, HCN stock's quarterly dividend rate has increased by more than 20%. (Source: "Dividend History," Welltower Inc, last accessed November 25, 2016.)
Right now, the company pays $0.86 per share on a quarterly basis, translating to an annual dividend yield of 5.5%.
The big question, of course, is whether the company's payout is sustainable. And on that front, keep in mind that Welltower is in perhaps the most recession-proof REIT segment: healthcare.
The economy moves in cycles. While we all hope that growth will continue forever, there will undoubtedly be downturns in the future. And as a dividend investor, it is of the utmost importance to make sure that your portfolio can keep paying you when everything else is deep in the doldrums.
That's where HCN stock stands out. The demand for long-term care is relatively inelastic to how the economy is doing. That means that no matter where we are in the economic cycle, healthcare REITs could keep collecting their rent.
Going forward, healthcare REITs could also benefit from a demographic trend. According to the U.S. Census Bureau, the population aged 65 and over in the U.S. is projected to be 83.7 million, almost double the 43.1 million in 2012. As more baby boomers enter their golden years, healthcare REITs like Welltower stand to win. (Source: "An Aging Nation: The Older Population in the United States," U.S. Census Bureau, May 2014.)
The Bottom Line on Welltower Stock
Welltower's business is solid. In the third quarter of 2016, the company's normalized funds from operations (FFO) grew four percent year-over-year, while normalized funds available for distribution (FAD) increased by five percent year-over-year. Its same-store senior housing operating occupancy increased by 70 basis points to 90.6%. (Source: "Welltower Reports Third Quarter 2016 Results," Welltower Inc, November 2, 2016.)
Also Read:
Best 3 Healthcare ETFs to Invest in 2017
10 Best Real Estate Stocks to Own in 2017
As a result, the company is increasing its full-year same-store net operating income guidance from 2.75% to 3.25% to three percent to 3.25%.
I wouldn't be surprised if the market starts to realize the value of this healthcare REIT soon. And once it does, Welltower stock could get a lot more expensive.