Target Corporation: Is TGT a Value Stock?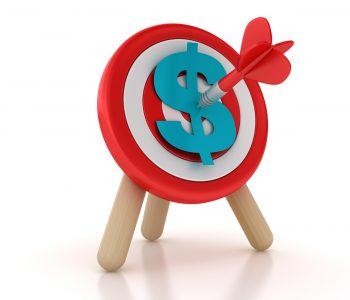 iStock.com/Vaniatos
Can TGT Stock Reward Investors?
Looking for high-quality companies with attractive valuations is quite difficult with indices trading at all-time highs. And finding an investment which offers a high dividend yield and great value is even more difficult than that. Today's article will focus on an investment opportunity that is all of the above: Target Corporation (NYSE:TGT).
Before looking into TGT stock's valuation and dividend, consider its strong and predictable revenue–the lifeline of the business. The amount of revenue accounted has been on an upward slope year after year, which every investor likes to see. Such increases will also prevent large volatility in the stock's daily price movement.
Cheap Valuation
When comparing one investment to another, ignore their prices. What I mean is that you shouldn't chase the stock with the lower trading price simply because you can afford more shares. Rather, purchase a stock with a cheaper trading multiple based on the company's annual earnings and its price-to-earnings (P/E) ratio.
As regular readers are aware, this ratio is calculated by dividing the current trading price by the company's annual earnings. The lower the ratio, the greater the discount. This ratio is best used for comparisons, as it ignores every company's market size and share price. so below is a table with the P/E ratios for TGT stock and its main competitors:
| | | | | |
| --- | --- | --- | --- | --- |
| Company Name | Stock Ticker | Price-to-Earnings (P/E) | Market Cap Size (Billions) | Share Price |
| Target Corporation | TGT | 11.6x | $30.70 | $55.94 |
| TJX Companies Inc | TJX | 20.2x | $45.70 | $70.88 |
| Burlington Stores Inc | BURL | 26.2x | $5.90 | $81.87 |
| Wal-Mart Stores Inc | WMT | 18.2x | $244.00 | $81.34 |
| Big Lots, Inc. | BIG | 13.7x | $2.20 | $50.61 |
If TGT stock were to be purchased, $11.60 would be received for every $1.00 of earnings. In comparison, shareholders of Burlington Stores Inc (NYSE:BURL) would be faced with more than double the valuation. Even compared to Wal-Mart Stores Inc (NYSE:WMT), the largest retailer in the world and a company with a very similar business model, Target stock is still trading at a cheaper valuation.
Get Paid to Wait
TGT stock pays a quarterly dividend, traditionally in March, June, September, and December. The current dividend is $0.62 per share and the stock is trading at $55.94.
The reason why Target stock is classified as a dividend growth stock is because of its current 4.48% yield. If this doesn't sound like a big deal, think again, because TGT stock's yield is 2.34 times greater than the S&P 500 Index–the largest 500 companies trading on U.S. exchanges.
To make things even more appealing, TGT stock enjoys a great deal of dividend growth. The current growth streak is 49 years, meaning at least one dividend hike per year since 1968.
There is a high possibility that this trend of growth in the dividend continues. Besides the strong and predictable revenue growth mentioned earlier, it's also possible because approximately half of Target's earnings are paid out via the dividend, with the remaining funds, of course, being retained for internal use. This gives the company the ability to increase the dividend without harming the reinvestment back into the business, potentially leading to a larger payout and greater rate of return on capital.
Final Thoughts About TGT Stock
Some investors make decisions based on the products or the services that are offered by a company. However, this strategy could be hit or miss since the revenue may only be recurring for a short period of time. To protect yourself, consider a company with recurring revenue and great value instead. This is why an investment in Target Corporation is appropriate.
Also Read:
How to Find Undervalued Stocks
Best Value Stocks to Watch in 2017