GNL Stock: Rewards Its Investors with a 9.7% High Dividend Yield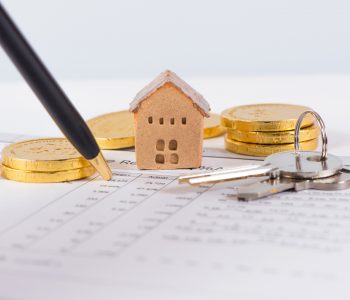 iStock.com/athirati
GNL Stock: Top High-Dividend-Yielding Stock
A common practice by companies that pay out a dividend is to do so quarterly. However, there is a small group of stocks that don't follow this tradition, rewarding investors on a monthly basis.
Today's article will look at one of these monthly dividend stocks, Global Net Lease Inc (NYSE:GNL). Besides the dividend, GNL stock also pays out an impressive yield of 9.7%.
A real estate company, Global Net Lease own, manages, operates, leases, acquires, and invest in related assets in the United States, as well as the United Kingdom and parts of Europe. The company has more than 300 properties within its portfolio.
Global Net Lease's broad geographic reach adds to the company's diversification and the number of quality properties only lowers the overall portfolio further. Below are two more reasons to view GNL as a great investment candidate.
Attractive Valuation
The lower a trading multiple for a stock, the better, because it means more value. And if the valuation is lower than the industry average, that makes it even more attractive. Such is the case for GNL stock. GNL stock's current price-to-earnings (P/E) ratio–a major factor in a company's valuation–is 35.8 times, whereas the industry average is 87.7.
Normally, a company trading at a cheap valuation means that there could be an issue within the company such as poor growth, profitability, or management. While these are all valid reasons for a stock to trade at a lower valuation, a closer look at Global Net Lease shows that none of these are the case. Rather, the company is simply not receiving the attention it deserves.
Evidence of the company being ignored can be found in its margins. For instance, its gross margins are at 80%, compared to the industry average of 68%. The company's operating margins are also higher than its peers. The amount of debt held is roughly the same percentage of equity as the industry average as well. Overall, GNL stock is in line or better off when compared to others in the industry. 
Another reason why investors may be ignoring the company is its market cap of $1.5 billion, compared to $19.8 billion for the industry average. This means GNL stock's valuation is cheap, which compliments the monthly dividend.
Earn a Growing Monthly Payment
Global Net Lease's dividend is reviewed from time to time to ensure that cash flow more than covers the payout and, if so, determine if the payout can actually be raised. Over the past year, the dividend per share has increased by 200%, adding to the total return on the initial capital investment.
One reason why the dividend is very stable and able to grow is because of the quality of tenant companies. Some of the businesses that setup shop in Global Net Lease's properties are the largest in their sector, such as FedEx Corporation(NYSE:FDX), ING Groep NV (ADR) (NYSE:ING), and Family Dollar Stores, Inc. (NYSE:FDO). And this is only a small sample of the companies with a lease agreement. (Source: "Top 10 Tenants," Global Net Lease Inc, last accessed September 29,2017.)
The lease agreements are long-term contracts, which helps to ensure very steady cash flow. These agreements also contain a clause that increases the amount of money being charged per square foot, increasing revenue without having to purchase more assets. This solid business model means more dividend hikes are possible.
Final Thoughts About GNL Stock
GNL stock is not the highest payout available when it comes to dividend investing, but it does reward its investors with a high dividend yield above the market average. Paying out a larger amount to investors is often the strongest proof of a company's shareholder friendliness.
An ownership stake in GNL stock provides ownership of real estate assets from around the world, which is quite difficult to acquire individually. There is a professional management team that is making all the decisions and managing all the tenants needs; which results in shareholders not needing to have any of the tenant duties that are associated with real estate investing.
Also Read:
The 7 Top Monthly Dividend Stocks for 2017
Top 5 Cheap Stocks That Pay Monthly Dividends