The 7 Top Monthly Dividend Stocks for 2017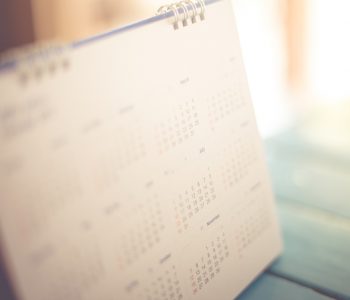 Top 7 Monthly Dividend Stocks for 2017
For many income investors, the goal is to live off the returns of their income portfolios. While there are plenty of stocks with solid dividends, most of them distribute on a quarterly basis. For consumers, though, rent, utilities, and most other bills need to be paid every month. By planning carefully, investors can smooth out their dividend income stream. But there might be something else that can help: monthly dividend stocks. In this article, we are going to take a look at the top 7 monthly dividend stocks for 2017.
In today's stock market, monthly dividend stocks are typically found among two types of companies: real estate investment trusts (REITs) and business development companies (BDCs). Real estate investment trusts are essentially landlords. Because landlords usually collect rent every month, they have the ability to distribute some of its cash flow to investors in the form of dividends.
Business development companies, on the other hand, are similar to venture capital funds as they invest in small- and mid-sized businesses. Because loans made to smaller companies can have very attractive yields, BDCs are known for their sizable dividend payments. And some of them even pay monthly.
There are quite a few similarities between REITs and BDCs. Large-scale real estate and early-stage companies are usually off-limits to small investors. The creation of REITs and BDCs allows retail investors to tap into these markets. Moreover, both REITs and BDCs have to meet certain income and diversity requirements.
Here's the best part: as long as these companies distribute at least 90% of their income as dividends to investors, they pay little or no corporate income tax. This allows REITs and BDCs to pass their earnings to investors, which is one of the reasons why many monthly dividend stocks come from these two sectors.
But of course, REITs and BDCs are not the only two places where investors can find monthly dividend stocks. As you will see from the list below, other industries—such as telecom—can also produce dividend stocks that pay monthly.
Top 7 Monthly Dividend Stocks List
Top Monthly Dividend Stocks 2017
#1 Realty Income
Any list of top monthly dividend stocks wouldn't be complete without Realty Income Corp (NYSE:O). To many investors, Realty Income is known as "The Monthly Dividend Company." Since its founding in 1969, the company has made 561 consecutive monthly dividend payments.
Realty Income completed its initial public offering in 1994. Since then, the company has grown its portfolio from 630 properties to 4,980 properties diversified across 250 commercial tenants. Last year, Realty Income's rental revenue surpassed the $1.0-billion mark.
Being able to collect rent on time is one of the most important parts of being a landlord. At Realty Income, this is helped by having high-quality tenants. Among the company's top 20 tenants are well-known names such as Walgreens Boots Alliance Inc (NASDAQ:WBA), FedEx Corporation (NYSE:FDX), and Wal-Mart Stores Inc (NYSE:WMT). (Source: "Top 20 Tenants," Realty Income Corp, last accessed May 11, 2017.)
Furthermore, the company typically enters into 10-to-20-year net leases, which provides stability to its rental income. By the end of March, Realty Income's properties have a weighted average remaining lease term of 9.7 years.
Paying $0.211 per share every month, Realty Income is yielding a decent 4.62%. The company has raised its monthly dividend rate every quarter for 78 consecutive quarters. (Source: "Dividend Payment Information," Realty Income Corp, last accessed May 11, 2017.)
And that's why Realty Income is one of the best monthly dividend stocks to own for 2017 and beyond.
#2 LTC Properties Inc
The healthcare industry is known for its inelastic demand to the macroeconomic environment. Therefore, it makes sense for income investors to consider a real estate company that specializes in healthcare properties—in this case, LTC Properties Inc (NYSE:LTC).
Headquartered in Westlake Village, California, LTC's portfolio consist of 211 properties spanning 30 states. The vast majority of those properties are assisted living and skilled nursing facilities.
LTC further diversifies its portfolio by working with a number of different operators. Right now, its top three operators account for less than 32% of its annualized revenue.
One thing that's unique to healthcare real estate is that properties are usually pursuant to noncancellable operating leases. In the case of LTC, the initial lease term is usually between 10 and 15 years.
LTC Properties currently pays $0.19 of monthly dividends per share, translating to an annual yield of 4.78%. In the past five years, the company's monthly dividend rate has increased more than 30%. (Source: "Dividends," LTC Properties Inc, last accessed May 11, 2017.)
For investors looking for safe monthly dividend stocks, LTC Properties is definitely a name worth considering.
#3 EPR Properties
Because many people are willing to pay a premium for more frequent distributions, the yield on monthly dividend stocks may not be that attractive. EPR Properties (NYSE:EPR), however, is a solid monthly dividend stock with a 5.82% yield.
EPR Properties is a bit different from other REITs in that it focuses on not just one, but three areas: entertainment, recreation, and education. Right now, the company owns 338 properties located in 42 states in the U.S. and in Canada. EPR has more than 250 tenants.
The company's strategy of maintaining a specialized orientation while diversifying across and within segments has produced solid results. In the past 10 years, EPR Properties has considerably outperformed both the Russell 1000 Index and the MSCI U.S. REIT Index.
This monthly dividend stock has also been delivering consistent payout increases. Since 2010, EPR has raised its annual dividends at an average growth rate of approximately seven percent. (Source: "Dividends," EPR Properties, last accessed May 11, 2017.)
#4 Apple Hospitality REIT Inc
Apple Hospitality REIT Inc (NYSE:APLE) is a hotel REIT. The company focuses on owning upscale select-service hotels in the U.S. By the end of March, its portfolio consisted of 236 hotels located in 33 states, totaling 30,203 rooms. These hotels are operated by either Hilton Worldwide Holdings Inc (NYSE:HLT) or Marriott International Inc (NASDAQ:MAR).
Having two of the most well-known hotel operators certainly helps with this REIT's business. What's more is that while many hotel REITs like to focus on gateway cities, Apple Hospitality has a strategy of investing in a large number of urban, high-end suburban, and developing market locations. These locations may not be the most popular tourist destinations, but they could still generate a stable business because they are less affected by conditions of the global economy.
The company pays monthly dividends of $0.10 per share, giving APLE stock a quite-handsome annual dividend yield of 6.51%.
#5 Stag Industrial Inc
So far in this list of monthly paying dividend stocks, we have looked at REITs that focus on retail, healthcare, education, recreation, entertainment, and hotels. But there is another type of REIT that is worth considering: industrial REITs.
Industrial REITs specialize in industrial properties such as warehouses and distribution centers. These properties may not look as attractive as hotels and movie theaters, but there is a solid demand for them. Moreover, with the e-commerce industry entering the main stage, the demand for warehouses and distribution centers could see a further increase.
Stag Industrial Inc (NYSE:STAG) is a REIT that specializes in single-tenant industrial properties. The company aims to exploit the pricing inefficiencies in the single-tenant industrial property market. Because of the binary risk of owning such properties, they can sometimes be acquired at prices that produce attractive capitalization rates. The company then mitigates the binary risk by diversifying.
Stag Industrial pays monthly dividends with an annual yield of 5.46%. Since the company's initial public offering in 2011, its dividend has increased 36%. (Source: "Dividends," Stag Industrial Inc, last accessed May 11, 2017.)
#6 Gladstone Capital Corporation
Gladstone Capital Corporation (NASDAQ:GLAD) is a business development company headquartered in McLean, Virginia. While its portfolio consists of both debt and equity investments, the company aims to have debt investments making up 90% of its total portfolio.
The company focuses on making loans to lower-middle-market businesses in the U.S. These businesses usually have earnings before interest, tax, depreciation and amortization (EBITDA) of $3.0 million to $15.0 million. The loans in Gladstone Capital's portfolio typically range from $7.0 million to $30.0 million with terms of up to seven years.
By the end of 2016, the company portfolio had a fair value of $288.0 million and was diversified across 44 companies in 21 different industries. 54% of its portfolio was in lower-risk first-lien secured loans. The average portfolio yield was 11.3%.
Gladstone uses interest income from its secured loan portfolio to pay dividends. Right now, the company pays $0.07 per share on a monthly basis, translating to an annual yield of 8.52%.
One thing to note about this business development company is that it has a price-to-earnings ratio of just 7.3 times. This makes Gladstone Capital one of the cheap monthly stocks on the market.
#7 Shaw Communications Inc
Based on its name, you can see that Shaw Communications Inc (NYSE:SJR) is not a REIT or BDC. Instead, it is a Canadian telecommunications company.
Shaw started out as a cable company back in 1966. Today, it provides telephone, Internet, television, and wireless services to a customer base of 3.2 million. Its services are backed by 860,000 kilometers of fiber optic network. Thanks to its acquisition of WIND Mobile Corp last year, the company was able to add 940,000 wireless subscribers. (Source: "Shaw Closes WIND Acquisition," Shaw Communications Inc, March 1, 2016.)
The telecom business is known for its high barriers to entry, which could mean higher monthly bills for consumers. But for shareholders of companies in the industry, it could mean oversized dividends.
Shaw currently pays monthly dividends of CA$0.09875 per share, giving the stock an annual yield of 4.3%.