Global Partners LP Stock: Market-Crushing 7.8%-Yielder Hikes Dividend Again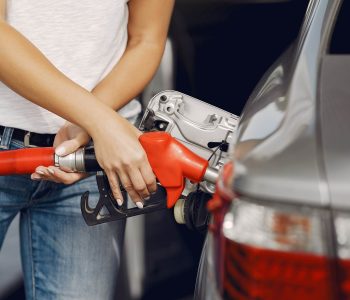 Bullish GLP Stock Up 52% Year-to-Date; Dividend Hiked for 4th Consecutive Quarter
One of the only times it's nice to see a dividend stock have a lower yield ipositively affected by a net gain froms when its share price is ripping higher. That's exactly the fortune Global Partners LP (NYSE:GLP) shareholders are facing these days.
I've written about Global Partners a couple of times this year, and each time, it has gotten better and better. Global Partners LP stock is up by 26% since I wrote about it in January. At that time, its dividend yield stood at 8.7%. I again wrote about the stock in June; its dividend yield at that time stood at 9.6%.
Since then, GLP stock has rallied by 38.5%. Over the last month alone, Global Partners LP stock has ripped 32% higher, hitting a new all-time high of $34.20 on October 31. That big move to the upside came after the partnership announced that it was hiking its quarterly dividend by $0.02, double the $0.01 dividend hike in the third quarter.
Those gains aren't a one-month fluke. GLP stock has been crushing the broader market all year, up by 50% since the start of January and 52% year-over-year. Eyewatering share-price gains are a thing to behold, especially in the current market.
Global Partners LP stock has also been rewarding dividend hogs with payouts all year. Since the start of 2022, Global Partners' board has increased the company's cash distribution every quarter, from $0.575 (Q4 2021), to $0.585 (Q1 2022), to $0.595 (Q2 2022), to $0.605 (Q3 2022), to $0.625 (Q4 2022). (Source: "Distribution History," Global Partners LP, last accessed November 8, 2022.)
That translates to a yield of 7.8% (as of this writing). Having outsized dividends is pretty common for GLP stock. Its trailing annual dividend yield is 7.4% and its five-year average dividend yield is 10.8%.
Chart courtesy of StockCharts.com
Global Partners hasn't announced its third-quarter financial results yet, but the big boost in its dividend certainly bodes well for the company's outlook. It's not as if management would announce a big quarterly dividend just weeks before dropping weak financial results.
About Global Partners LP
Global Partners is a midstream oil and gas company that manages a diverse portfolio of businesses.
It's one of the largest independent owners, suppliers, and operators of gas stations and convenience stores in the Northeast U.S. The partnership also owns, controls, or has access to one of the largest terminal networks in New England and New York, through which it distributes gasoline, distillates, residual oil, and renewable fuels to wholesalers, retailers, and commercial customers. It's also a leading wholesale distributor of fuel products. The company sells about 396,000 barrels of product daily. (Source: "Second-Quarter 2022 Investor Presentation: August 2022," Global Partners LP, last accessed November 8, 2022.)
As of June, Global Partners had the following:
10.0 million barrels of storage capacity
About 1,700 owned, leased, or supplied gas stations
343 company-operated convenience stores
24 bulk petroleum product terminals
Global Partners LP recently completed its sale of the Revere terminal at Boston Harbor for $150.0 million. It entered a leaseback agreement, retaining the use of certain tanks, dock access rights, and loading infrastructure.
The partnership also acquired Tidewater Convenience, Inc., expanding its retail footprint in the mid-Atlantic region. The acquisition includes 15 gas stations and convenience stores, plus six parcels of adjacent land in Southeast Virginia.
Global Partners LP further expanded its presence in the mid-Atlantic region with the acquisition of Millers Neighborhood Market. The agreement includes 23 convenience stores and fuel supply agreements at 34 locations, primarily in Virginia.
Moreover, the partnership acquired 26 company-owned "Wheels" convenience stores and related fuel operations in Connecticut. It also made fuel supply agreements with 22 gas stations in Connecticut and New York.
Q2 Distributable Cash Flow Soars 570%
Global Partners' established presence in the Northeast Atlantic region and its growing presence in the South has been helping the partnership report consistently strong financial results. In the second quarter ended June 30, its net income jumped to $162.8 million, or $4.61 per common unit, from $12.1 million, or $0.23 per unit, in the same period of last year. (Source: "Global Partners Reports Second-Quarter 2022 Financial Results," Global Partners LP, August 5, 2022.)
The company's second-quarter earnings before interest, taxes, depreciation, and amortization (EBITDA) were $211.8 million, compared to $58.5 million in the same prior-year period. Its adjusted EBITDA in the quarter were $134.9 million, versus $58.7 million in the second quarter of 2021. Its distributable cash flow (DCF) in the second quarter of 2022 was $178.2 million, compared to $26.6 million in the same period of 2021.
Global Partners LP's net income, EBITDA, and DCF were positively affected by a net gain from the sale and disposition of assets of $76.8 million, primarily related to the sale of the Revere terminal.
The partnership's gross profit in the second quarter of 2022 was $281.5 million, compared to $178.0 million in the same period of 2021. The increase was primarily driven by its Wholesale segment and its Gasoline Distribution and Station Operations segment.
Eric Slifka, Global Partners LP's president and CEO, commented, "We believe our strategy of building integrated supply, storage, marketing and retail assets creates a competitive advantage that enables us to drive results, as evidenced by our strong second-quarter performance." (Source: Ibid.)
He added, "We enter the second half of 2022 with solid momentum, and believe we are well positioned to continue to deliver value for unitholders, customers and guests."
The Lowdown on Global Partners LP
Global Partners LP and other energy companies continue to report excellent financial results because of the higher demand for crude oil and the easing of recession fears. U.S. crude oil prices have been climbing due to speculation that central banks could be nearing the end of their unprecedented interest rate hike cycle. The arrival of the winter heating season also helps juice oil and gas stocks.
Thanks to industry tailwinds, as well as Global Partners' diverse network, strategic acquisitions, and divestitures, the company's outlook is exceptional, with potentially oversized share-price gains and juicy high-yield dividends from Global Partners LP stock.