Global Partners LP: 8.7%-Yielding Stock Worth Keeping on Your Radar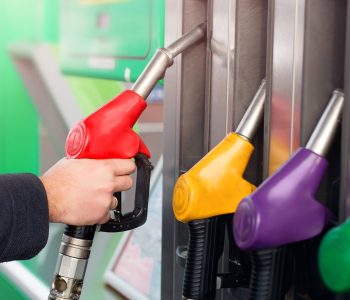 GLP Stock Could Be a Perfect High Yielder for the Recovering Economy
In the early days of the COVID-19 pandemic, stocks crashed hard. Energy was one of the hardest-hit sectors. Businesses were shut down, millions of Americans were out of work, and the demand for oil and gas plummeted. Few energy companies were left unscathed. To shore up their bank accounts, many energy companies suspended or slashed their dividends.
Even Global Partners LP (NYSE:GLP), one of the largest independent owners, suppliers, and operators of gas stations and convenience stores in the northeast U.S., reduced its once-high-flying distribution by 25% in the first quarter of 2020 to $0.39375 per unit. (Source: "Distribution History," Global Partners LP, last accessed January 17, 2021.)
Dividend hogs couldn't have been pleased. On the other hand, the company didn't suspend its dividend.
Admittedly, it wasn't a total surprise. The unprecedented disruption caused by the pandemic meant fewer drivers were on the roads and hitting gas stations.
In addition to cutting its dividend in the first quarter, Global Partners LP reduced its planned expenses and full-year capital spending. It also drew down $50.0 million under its revolving credit facility to increase the cash on its balance sheet. Later, the company repaid the $50.0 million and actually increased its planned expenses and 2020 capital spending.
Management focusing on the health of the business was a smart move. Two years later, Global Partners LP stock's price and dividend have recovered—and are even above their pre-pandemic levels.
As of this writing, GLP stock is up by:
20% over the last three months
54% year-over-year
430% since bottoming in March 2020
70% since the pre-pandemic period
Chart courtesy of StockCharts.com
With the economy recovering, the east coast of the U.S. getting blanketed in snow, and the spring driving season just around the corner, now might be the perfect time to take a look at Global Partners LP stock.
The Waltham, MA-based master limited partnership (MLP) runs approximately 1,600 gas stations (owned, leased, or supplied) and owns 295 convenience stores. (Source: "Third-Quarter 2021 Investor Presentation, November 2021, Global Partners LP, last accessed January 17, 2022.)
Global Partners owns, controls, or has access to one of the largest petroleum-product and renewable-fuel terminal networks in the northeast U.S. The company also transports petroleum products and renewable fuels by rail from the mid-continental U.S. and Canada.
The partnership's infrastructure includes 26 bulk petroleum product terminals and 11.9 million barrels of storage capacity. It sells approximately 360,000 barrels of product on a daily basis.
Global Partners LP has become a leading oil and gas infrastructure giant in the northeast U.S. because of its aggressive acquisition and investment strategy. Since 2007, it has invested $2.1 billion in acquisitions and other investments.
In the third quarter of 2021, the partnership acquired 14 convenience stores and "Citgo" gas stations, predominantly in Vermont. In the first half of 2021, the company completed its previously announced acquisition of 27 "Wheels" convenience stores in Connecticut. It also recently added retail sites in Philadelphia, further strengthening its network in the Pennsylvania and New Jersey area.
Even though we're still dealing with the pandemic, management says the company is well positioned both financially and operationally.
Global Partners LP Reports Strong Q3 Results & Raises Outlook
In November 2021, Global Partners LP reported excellent third-quarter financial results.
The partnership's net income jumped by 84.5% year-over-year to $33.6 million, or $0.86 per share. Its earnings before interest, taxes, depreciation, and amortization (EBITDA) rallied by 22% to $79.4 million, while its adjusted EBITDA climbed by 20% to $79.2 million. (Source: "Global Partners Reports Third-Quarter 2021 Financial Results," Global Partners LP, November 5, 2021.)
Perhaps most importantly, at least for income investors, the company's distributable cash flow (DCF) went up by 59% year-over-year to $49.7 million in the third quarter. That meant its DCF/distribution coverage soared to 2.5 times. That's more than enough to pay GLP stock's generous quarterly distribution, which currently stands at $0.575 per unit, for a yield of 8.7%.
To put things in perspective, in the first quarter of 2020 (the period in which the partnership cut its dividend), its DCF was $22.0 million.
Eric Slifka, Global Partners LP's president and CEO, said, "While we remain mindful about the uncertainty of COVID-19, we are encouraged by the improved demand environment in our business. With global supply shortages and a sharp rise in prices creating challenges for natural gas heading into the winter months, our industry will have the opportunity to reinforce the benefits of liquid fuels as a reliable and cost-effective source of energy." (Source: Ibid.)
Wall Street analysts are bullish on this high-yield dividend stock. Ninety days ago, their consensus estimate was that Global Partners LP would report first-quarter 2022 earnings of $0.09 per share. Now their consensus estimate is $0.13. Moreover, 90 days ago, their consensus estimate for full-year 2022 earnings per share was $1.52. Now their consensus estimate is $1.84.
The Lowdown on Global Partners LP Stock
Global Partners LP is a great midstream oil and gas company, but it operates in a volatile market, which can lead GLP stock's price and dividend to fluctuate based on energy prices.
Having said that, with a huge and growing presence in the northeast U.S., strong distribution coverage, recent dividend hikes, and a bullish outlook, Global Partners LP stock is worth a look.