Global Partners LP: Why this 14.2% Yield's Worth a Look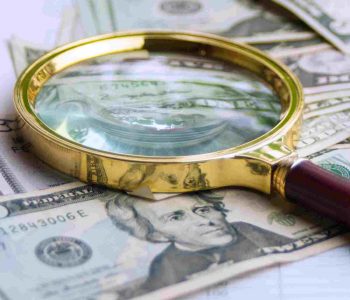 Searching for Oversized Yield? Read this
Beaten-down stocks are usually not perfect, but some of them are still worth a look, especially for those who want to earn oversized yield. Global Partners LP (NYSE:GLP), for instance.
GLP stock is trading at around two-thirds of where it was at the beginning of this year. Due to the inverse relationship between distribution yield and stock price, the partnership now offers a yield that's higher than the yield of the vast majority of stocks in the market.
Structured as a master limited partnership (MLP), Global Partners LP is one of the largest independent owners, suppliers, and operators of gasoline stations and convenience stores in the Northeast.
At the same time, the partnership distributes gasoline, distillates, residual oil, and renewable fuels to wholesalers, retailers, and commercial customers through one of the largest terminal networks in New England and New York. Moreover, GLP transports petroleum products and renewable fuels by rail from the mid-continental U.S. and Canada. (Source: "Q2 2020 Investor Presentation," Global Partners LP, last accessed August 27, 2020.)
Now, you can probably see where the concerns might come from. The COVID-19 pandemic has resulted in a major economic slump. As people stayed home and businesses closed during the height of the crisis, there were much fewer cars on the road. And that means people did not need to visit gas stations as frequently as before.
In light of the pandemic, Global Partners LP took action very quickly. In the first quarter of 2020, the MLP amended its credit facility to provide temporary covenant relief, reduced its planned expenses and full-year capital spending, and drew down $50.0 million under its revolving credit facility to increase the cash on its balance sheet.
Most notably, though, GLP cut its quarterly cash distribution from $0.5250 per common unit to $0.39375 per common unit, representing a 25% reduction. (Source: "Global Partners Announces Reduction in Quarterly Distribution for the First Quarter of 2020," Global Partners LP, April 27, 2020.)
For income investors, a 25% distribution cut was definitely not good news, but it wasn't entirely unexpected. Due to the magnitude of the recession caused by COVID-19, a lot of energy companies were announcing much bigger dividend cuts.
The good news is that recovery came quite quickly for Global Partners LP. Before we knew it, the partnership had repaid the $50.0 million that was drawn on its revolving credit facility in the first quarter and increased its planned expenses and 2020 capital spending.
Better yet, on July 31, the board of directors of GLP's general partner declared a quarterly cash distribution of $0.45875 per common unit, representing a 16.5% increase from the prior payout. (Source: "Global Partners Declares Increased Cash Distribution on Common Units for the Second Quarter of 2020," Global Partners LP, July 31, 2020.)
The reality was that, while GLP stock was still in the doldrums, the partnership managed to deliver much stronger financial results in the second quarter.
For instance, Global Partners LP generated adjusted earnings before interest, tax, depreciation, and amortization (EBITDA) of $126.6 million in the second quarter of 2020, a substantial improvement from the $45.4 million generated in the first quarter and the $62.8 million earned in the year-ago period. (Source: "Global Partners Reports Second-Quarter 2020 Financial Results," Global Partners LP, August 6, 2020.)
Distributable cash flow, a critical measure of an MLP's performance, totaled $95.8 million in the second quarter. To put that in perspective, Global Partners' distributable cash flow was $22.0 million in the first quarter of 2020 and $28.1 million in the second quarter of 2019.
Management pointed out that a large part of the improvement in financials was due to the shift in the forward product pricing curve in the second quarter. Also, while the gasoline distribution and stations operations business experienced a year-over-year decrease in volume due to the pandemic, the higher fuel margins more than offset that decline.
When asked about the board's decision to raise the cash distribution in the latest earnings conference call, Global Partners' chief financial officer, Daphne Foster, said, "…while there is still uncertainty…we had a remarkable second quarter with trailing 12-month coverage of 2.3x and so looked at our performance year-to-date backed it in various future scenarios, consider our leverage of 3.1x and where it might land in the future and looking at our CapEx needs and felt that it was appropriate to give back 50% of what we took away last quarter." (Source: "Global Partners LP (GLP) CEO Eric Slifka on Q2 2020 Results – Earnings Call Transcript," Seeking Alpha, August 6, 2020.)
Bottom Line on Global Partners LP
As I said, GLP stock is trading at a level well below where it was earlier this year. The distribution, while it had been cut, seems to be on the way back up again. At the time of this writing, Global Partners LP stock was offering an annual distribution yield of 14.2%.
Bottom line: I wouldn't consider GLP stock a slam dunk, but it's certainly a name worth watching for yield hunters.