Gilead Sciences, Inc.: Is GILD Worth an Investment?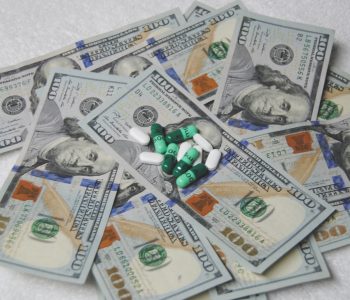 iStock.com/CI_ROME
GILD Stock Pays Out a Growing Dividend
When looking at a potential investment opportunity, there are a few important things to consider, such as how shareholders are treated, present and future growth, and valuation metrics. This info helps make a more informed decision before any capital is deployed while giving you a sense of how future returns could turn out.
On that note, today's topic is Gilead Sciences, Inc. (NASDAQ:GILD) stock. Gilead is a medical company that discovers, develops, and commercializes pharmaceutical treatments for the likes of liver disease, cancer, and inflammatory and respiratory diseases in more than 30 countries.
Let's take a look at the company and determine if there is a bullish case to be made for GILD stock.
Treatment of Shareholders
There are two types of companies in the marketplace: ones that keep all of their revenue and ones that share it with shareholders. The former are hoping for their stock price to trade higher based on future potential. However, there is always the possibility that an investment in that company does not turn out as planned, meaning no positive returns.
Investments that share the wealth, meanwhile, aligning company and investor interests. This helps to generate a return on capital right away via the dividend.
GILD stock offers a dividend yield of 2.8%, based on a trading price of $73.79. The quarterly dividend is for $0.52 per share. There have been nine dividend payments and two dividend hikes over the course of the company's history, with the increases commonly being at least once a year for around 10%. Dividend hikes mean a higher yield, which is based on the average share cost.
There are two reasons to expect future dividend growth. The first is the modest amount paid from total earnings; the current payout ratio is 24.4%. With a low amount being paid from earnings, there is plenty of room for further increases.
Second is Gilead's large cash balance. As of June, 30, the company holds $36.6 billion in cash, which is more than a third of its market cap and 13 times the amount of cash distributed annually to investors. A large cash balance–you guessed it–means more money to be put towards a dividend. (Source: "Gilead Sciences Announces Second Quarter 2017 Financial Results," Gilead Sciences, Inc., July 26, 2017.)  
Present and Future Growth
With any pharmaceutical company, the most important aspect is its product pipeline. Present treatments will determine recurring revenue, and areas such as margins and locations shouldn't be ignored either.
At this time, there are more 25 treatments contributing to Gilead's financials. Sales revenue is on an upward trajectory; for instance, a group of treatments that includes "Letairis," "Ranexa," and "AmBisome" earned a combined $607.0 million in the second quarter of 2017. This is compared to $525.0 million for the same period in 2016. The company's larger financial contributors were up as well, with HIV and HBC products coming in at $3.6 billion in 2017, compared to $3.1 billion a year ago. (Source: Ibid.)
The future outlook for the business looks very bright as well, with more than 20 treatments currently in the pipeline. These treatments are in different stages of the regulatory process, with some further from public release than others. This is important for investors because fewer drugs in the pipeline means less or no money spent on research and development, which in turn means higher margins and reported revenue.
Cheap Valuation
When looking at a sector, all the stocks should be trading within the same valuation range. If a stock happens to be trading below the average, then either there is no growth to look forward to from the business or there is and the market doesn't know it. GILD stock is trading at a very cheap valuation–a discount of more than 80% compared to its peers.
GILD stock's price-to-earnings (P/E) ratio 8.0 times, compared to the industry average of 49.8. That's a huge difference, one I believe is because the market is passing on the investment opportunity, either because it is uninformed on unaware.
All three of Gilead's margins metrics—gross, operating, and profit—are higher than the industry averages. Margin metrics account for how much money is remaining after all else is paid for, and it is the money that could be used for the sake of growth.
For example, Gilead's profit margin is 42.8%, while the industry average is -1,463.3%. In other words, Gilead is retaining $42.80 from each $100.00 earned from operators, where the average company in the field is spending $1,463.30 after $100.00 is earned. Needless to say, it would not make sense to purchase stocks with a higher valuation and that is losing money from basic operations.
Also Read:
Best Value Stocks to Watch in 2017
Best Pharmaceutical Dividend Stocks to Watch in 2017
Final Thoughts About GILD Stock
Above is a case for being bullish on GILD stock. Even though the markets are paying Gilead no mind, now could be the time to pick up the shares at a discount. There are potential market-beating returns ahead, based on both the stock price and dividend.
A strong balance sheet means more is money returned to investors, or even a large acquisition, without incurring any debt. Needless to say, such occurrences would stand to benefit both the stock price and dividend for Gilead Sciences, Inc.