FSIC Stock: Shareholder-Friendly and Offering a High Divined Yield of 10.8%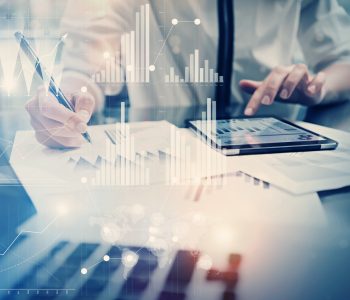 iStock.com/Pinkypills
FSIC is a Top Dividend-Yielding Stock 
One method of beating the average return seen on the markets is with companies which are largely underowned. One such business will be the focus of today's article: it trades at a cheap valuation, sports solid earnings, and pays a dividend yield of 10.8%.
That company is FS Investment Corporation (NYSE:FSIC). FS operates in the management investment sector of the financial industry, lending money to mainly private companies in order for them to grow their business. The portfolio of assets includes senior secured loans and second-lien secure loans, with a strict focus on working within the U.S.' boarder private market.
There will be times that investments are made into companies through secure senior bonds, over-the-counter markets, and/or the company directly. The foci of investable industries include capital goods, consumer services, consumer durables, apparel, materials, and commercial and professional services.
When deploying new capital or going over current investments, the priority is to generate a steady current income, followed by long-term capital appreciation. This is why FS pays a double-digit dividend yield to its investors.
FSIC stock pays its dividend on a quarterly basis, traditionally in January, April, July, and December. The annual dividend per share is $0.89.
In the company's history, there have been five special dividends. The last one, made in the fourth quarter of 2014, was for $.10 per share–almost half the amount of the quarterly dividend. This adds further to the total dividend yield that would be calculated in a given year, as well as contributes to a gradual higher return on capital. Needless to say, this is a very beneficial move for shareholders.
Cheap Valuation
With a price-to-earnings (P/E) ratio of 8.1 times, FSIC stock is trading at a cheap valuation. In comparison, the industry average P/E is 27.2 times.
Further evidence of the FS shares being cheap is the current stock price of $8.25. With the current book value being $9.41 per share, this means it's trading below that value. So if the entire company were sold and if all outstanding debt was paid off, the minimum fair value for the shares would be $9.41 each.
A cheap valuation indicates that the shares are undervalued when compared to both its industry peers and itself. The benefit here for investors, particularly long-term ones, is that the valuation of the P/E ratio could increase to the same or around the level as the industry average. This should result in the company's current trading price being more in line with its book value. In this instance, there is nothing wrong fundamentally with the company; rather, the issue is investors' lack of knowledge about it. One piece of evidence of this is the business' healthy margins, which are all above 50%.
Aggressive Insider Buying
When looking at the buying and selling of large orders, the best ones to look at are those by the company's senior managers. These individuals are working within the organization and making the decisions which impact investors and their personal wealth. Also, when senior managers are buying shares, it's based on a belief that the shares are undervalued–a belief based on information others may not have access to.
Over the last 12 months, there have been no sell orders, which is a positive outlook. Over this same period, there have been more than 60,000 shares purchased by company insiders. This shows that management is aligning their personal interests with those of shareholders. (Source: "FSIC Insider Activity (SEC Form 4)," NASDAQ, last accessed September 12, 2017.)
Final Thoughts About FSIC Stock 
FS Investment Corporation appears very shareholder-friendly, seeming working to return as much capital to investors as revenue allows. That said, the company's goal remains to grow the business, which makes the likes of the quarterly payment and special dividends possible.
Normally in the marketplace, unique companies with great business models that prioritize shareholders trade at a premium. However, this is one situation where the discounted valuation works in your favor.
Also Read:
The 7 Top Monthly Dividend Stocks for 2017
10 Highest-Paying Dividend Stocks for 2017