Foot Locker, Inc.: FL Stock Has Strong Dividend Growth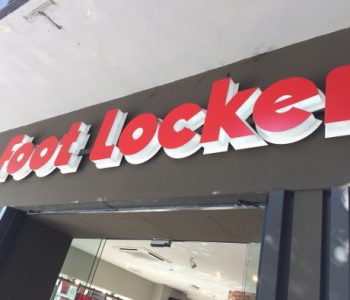 Upside for FL Stock?
When it comes to dividend growth stocks, Foot Locker, Inc. (NYSE:FL) stock is one that stands out. With products bearing the name and input of celebrities such as Kanye West, Stephen Curry, and LeBron James, Foot Locker focuses its attention on operating a retail business while maintaining strong relationships with big-name sports apparel companies. Let me explain three reasons to be bullish on FL stock.  
Diversification
Foot Locker has a huge advantage compared to its suppliers in that it sells multiple huge brands.
On a list of top 10 shoes, Under Armour Inc. (NYSE:UA) made the list once, with the signature shoes of two-time NBA MVP Stephen Curry, while Adidas AG has three shoes in the top 10, thanks to designs associated with Kanye West. Before West signed a shoe deal with Adidas, he was signed with Nike Inc (NYSE:NKE), which has six of the top 10 shoes on the list. (Source: "The Best Sneakers of 2016 (So Far)," Complex, June 17, 2016.)
FL stock is seeing increased competition to fight for key retail and marketing space, which means greater earnings power. Keep in mind that the above brands also have their own brick-and-mortar locations that sell their products, but Foot Locker carrying them all under one roof gives customers greater freedom of choice, which is sure to be a boon for FL stock.
Dividends
The financial position of Foot Locker is stellar, with approximately $945.0 million sitting in cash and a small debt position of $129.0 million. FL stockholders are getting rewarded thanks to a strong balance sheet. The company bought back 3.35 million shares in the second quarter of 2016.
Also Read:
5 Top Dividend Growth Stocks for 2017
FL stockholders are receiving quarterly dividends as well, with FL stock currently returning a yield of 1.64% based on the current price of $67.54. As sales have improved year-over-year, so has this dividend-paying stock, which has seen growth in its payout of 916%. In 2003, the shares were paying out $0.03, but now, the quarterly payment is $0.275. (Source: "Foot Locker, Inc. Reports  2016 Second Quarter Results," Foot Locker, Inc., August 19, 2016.)
Management is keeping dividend growth as one of its top priorities, and so is growing the top and bottom line. Foot Locker is expanding its store count around the world to reflect this in the numbers.
Growth Drivers
Foot Locker opened 23 new stores in the second quarter of this year, bringing its worldwide total to 3,401 stores in 23 countries. The stores operated under the Foot Locker brand are "Foot Locker," "Foot Locker Kids," and "Lady Foot Locker," while other brands under the company umbrella include "Champs Sports," "Runners Point," and "Sidestep." (Source: Ibid.)
Buying a new pair of sneakers is a great experience thanks to having so many choices available and being able to see the designs in-person. However, those who know what they want and prefer greater convenience are also catered to, as Foot Locker has made substantial investments in its online presence.
Final Thoughts on FL Stock
With enough variety that the company's profits will never be at the mercy of current trends, FL stock is an example of a great way to remove the risk that shoemakers face.