EPR Properties: A Unique Monthly High Dividend Yield of 5.9%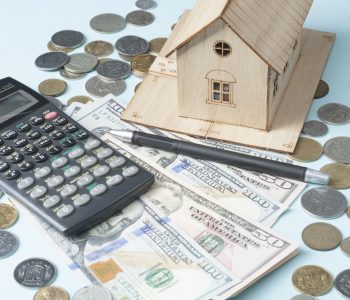 iStock.com/Motizova
Consider EPR Stock for Its High Dividend and Preservation of Capital 
As said many times in these articles, income investors want to own investments that offer both a steady income source and capital preservation. To find such an investment, the revenue of the company must be predictable and growing as time passes. One stock that meets this criteria is EPR Properties (NYSE:EPR) stock.
EPR is a very unique real estate company which owns assets in the entertainment, education, and recreation segment of the market. EPR owns the properties and has tenants in place which lease the rent-able space. The tenants operations would include movie theaters, bowling alleys, retail shopping centers, fitness facilities, golf complexes, and education private schools.
Many different assets being owned adds to the diversification from the business. The company has more than 200 tenants with lease agreements; for example, the movie theater business makes up 15 of those 200-plus tenants, with 151 theaters and a 100% occupation rate. Some of the leases are for more than 10 years, adding to the predictability of the revenue stream. (Source: "Investing in Life's Enduring Experiences," EPR Properties, last accessed August 18, 2017.)
Below is a more in-depth analysis of why EPR stock should be considered for your investment portfolio.
Earn a Steady Monthly Income
EPR pays out a monthly dividend to its investors that is presently seeing growth. The current dividend growth streak is six years, during which the payout per share has increased by 56%.
A current ownership stake in EPR stock would net you a dividend yield of 5.9%. As long as the dividend growth streak continues, a higher personal dividend yield would be calculated. This is due to the fact that a higher payout would be received based on the average purchase price of the shares.
Going forward, there is a high possibility of the payout growth. One reason is because of the payout, which is about 76%. When the growth is realized, there should be higher revenue being generated. Also, when a contract is renegotiated with a tenant, it is done at a higher rental rate than the previous one.
Stock Price Catalyst
When the company looks to own a property, it does so from a long-term perspective. This would ensure a greater probability of earnings and steady income from the investment and capital appreciation from the property value.
Also when capital is deployed within the company, management looks at where the best return on investment could be generated. All lease partners are researched, particularly how stable their earnings are and their revenue growth trends. For instance, a currently growing partnership is with Topgolf International Inc, whose attendance is growing annually by 30%. (Source: "Golf Entertainment Complexes," EPR Properties, last accessed August 17, 2017.)
Another reason for the company trading higher is its investments in early childhood education, with are seeing double-digit returns. There are 10 projects that are under development, which would bring the total amount of properties to 69. Once a building is complete, it serves as an essentially eternal revenue stream, which is very rare to find in the real estate market. The Education segment is currently the smallest portion of earnings, but this could always change. (Source: "Annual Report 2016," EPR Properties, December 31, 2016.)
Bottom Line on EPR Stock
EPR Properties is offering growth, steady and predictable revenue, preservation of capital, and a growing dividend yield via a mix of real estate assets spread across the U.S. And all of this can be achieved without the need to manage the property yourself.
Also Read:
10 Best Real Estate Stocks to Own in 2017
The 7 Top Monthly Dividend Stocks for 2017
Top 5 Cheap Stocks That Pay Monthly Dividends