EnLink Midstream Partners LP: Little-Known Dividend Stock Yields 12.4%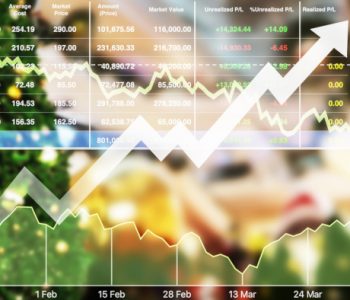 iStock.com/ekapol
Tiny Stock Pays Big Yields
Last month, I told you about the little-known dividend stocks that would beat the market this year, and likely for many years to come.
These firms don't have the size and reputation of their larger peers. But thanks to their entrenched market positions and outstanding profitability, they represent the next generation of elite dividend stocks.
For that reason, these stocks tend to offer higher yields. In many cases, you can find some of these names with payouts ranging from seven percent to even as high as 15%. That's why I believe cash will pour into these stocks in 2019 and in the years ahead.
We've seen this with two of the little-known dividend sources I highlighted last year, medical device maker Atrion Corporation (NASDAQ:ATRI) and self-storage warehouse owner Extra Space Storage, Inc. (NYSE:EXR).
Last year, these stocks generated an average total return of 15%. Over the same period, the S&P 500 dropped 12%.
In short, if you want to own the next generation of high-quality income stocks, you should consider my elite list of small-cap dividend prospects. And today, we can buy another one of my favorite names in this group at a bargain basement price.
Like Atrion and Extra Space Storage, most people have likely never heard of EnLink Midstream Partners LP (NYSE:ENLK). Only a handful of analysts cover the business, but behind the scenes, this firm has quietly made its investors a fortune.
EnLink owns a sprawling network of energy pipelines, terminals, and storage facilities. These businesses ship, store, and process hundreds of thousands of barrels of crude oil and natural gas each day.
In short, the company serves as another example of a "toll road" of the energy industry. In exchange for moving crude from point A to point B, the partnership collects steady ongoing fees from oil drillers. And because shale production has surged nationwide, EnLink has seen its income soar over the past few years.
Importantly for investors, management passes on most of this toll income. Today, ENLK stock pays a distribution yield of 12.4%; that's more than five times larger than the S&P 500. And the business has big growth potential.
Sure, the energy patch has its ups and downs. But remember that EnLink Midstream Partners LP isn't an oil driller, but a pipeline company. While oil prices can swing wildly from year to year, the actual volume of crude produced stays relatively consistent.
And unlike oil drillers, pipelines usually face less competition. In most cases, it doesn't make economic sense to have two competing lines running side by side. Both rivals would only split the existing business, resulting in an unprofitable situation for everyone involved. As a result, pipeline businesses like EnLink Midstream Partners LP can raise their "toll fees" each year without the worry of losing market share.
But because the broader oil sector has fallen out of favor, investors have dumped pipeline companies like EnLink. Even though their profits have little to do with energy prices, traders have sought out quicker returns elsewhere. You can see this sentiment reflected in ENLK stock's unit price, which recently closed at a three-year low.
But you want to look at names like EnLink when they're out of favor. It's a similar situation to what we saw with Atrion Corporation and Extra Space Storage, Inc. last year.
The Bottom Line on ENLK Stock
I don't expect units to remain out of favor much longer. EnLink represents a stable business that has cranked out profits for decades. It generates ample cash flow and growing dividends. And with a long growth runway, I expect profits to grow faster than more traditional dividend stocks like General Mills, Inc. (NYSE:GIS) and Altria Group Inc (NYSE:MO) That's why money will likely flood into EnLink and other small-cap, dividend prospects.
And because of the dour sentiment across the industry, EnLink looks cheap, trading at less than seven times distributable cash flow. By comparison, most stocks in the S&P 500 trade at more than double this multiple.
If you want a safe place to generate income right now, I'd recommend taking a look at EnLink Midstream Partners LP and ENLK stock. This little-known business has the potential to crush the market over the years ahead.