This Quiet Market Niche Pays Yields Up to 23%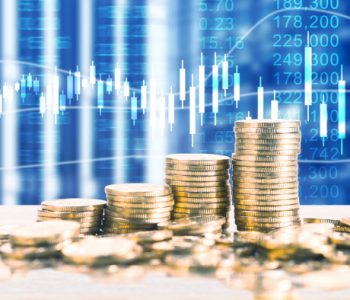 iStock.com/hqrloveq
Buy Stocks for 80 Cents on the Dollar
I love buying a buck for a quarter.
Working is hard, but free money is nice. So when I see a real dollar selling for a discount, I get fired up.
Of course, the stock market doesn't offer these opportunities often. Whenever a deal pops up, traders rush in to take advantage of it. Because the market is so darn efficient, investors bid up the price of shares pretty quickly.
But one of these deals has just cropped up, and some of these shares pay out yields of up to 23%. It also just so happens to be one of my favorite investment themes for the next decade.
This opportunity comes from a unique type of investment called a closed-end fund.
Closed-end funds stand out because of their one unique feature: they can trade at big discounts to their real liquidation values.
Supply and demand determine the market price for each closed-end fund. These investments typically trade at a small premium or discount to their real value, depending on what themes have grabbed investors' attention at the moment.
But from time to time, these discounts can get quite large. And that's when I get interested.
We have that situation now with a number of funds in the pipeline business.
Income Investor regulars have read my opinions on pipelines before, but for those who are new, these firms serve as the "toll roads" of the energy business, shipping oil and gas across the country in exchange for steady fees.
Income investors love these businesses. Given that energy volumes don't swing much from year to year, these cash flows roll in like clockwork. And with U.S. oil production booming, some of these firms pay out double-digit yields.
But even the best businesses can fall out of favor. Because pipelines offer steady dividends, they compete directly with fixed-income securities from capital.
As interest rates have risen, investors have swapped their shares for more predictable bond coupons.
New tax laws, courtesy of the folks in Washington, have also rocked the industry. That triggered a wave of selling, even in pipeline businesses with little exposure to the rule changes.
The result? Many pipeline-focused closed-end funds now trade at record discounts to their liquidation.
Closed-End Funds
As you can see in the chart below, investors can buy some of these funds for almost as little as $0.80 on the dollar:
| | | |
| --- | --- | --- |
| Name | Discount/Premium | Yield |
| Salient Midstream & MLP Fund | -16.2% | 8.7% |
| Cushing MLP & Infrastructure Total Return Fund | -16.1% | 12.2% |
| Kayne Anderson Midstream Energy | -15.8% | 10.2% |
| ClearBridge Energy MLP Opportunity Fund | -10.8% | 14.9% |
| Tortoise Energy Independence Fund | -1.8% | 23.0% |
(Source: CEF Connect, last accessed December 18, 2018.)

I love these types of opportunities. Whenever the discount on closed-end funds gets this wide, it usually signals a bottom. Investors have become too pessimistic.
The thing is, I don't expect this opportunity to last long.
Last quarter, billionaire energy investor T. Boone Pickens stepped up purchases in a number of pipeline stocks. Other hedge fund managers, including Jim Simons, Ken Griffin, and George Soros, have also started buying.
What could all of these men see in pipelines? I'd say their interest means one thing: that these stocks have gotten too cheap.
Closed-end funds give you a way to get in on this idea—at a big discount. Check them out.