AT&T Inc.: Consider T Stock for Its Solid Business and Dividend Growth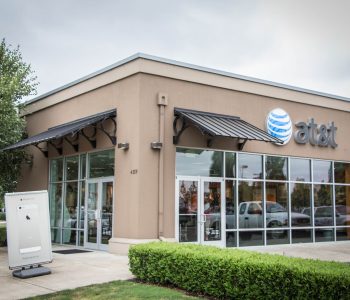 iStock.com/SweetBabeeJay
T Stock Has a Long History of Rewarding Shareholders 
Based on revenue, AT&T Inc. (NYSE:T) is considered one the 10 highest-revenue-generating companies in the U.S. Said revenue is very stable, and because of this, investors shouldn't ignore the investment opportunity provided by T stock.
I would say the most important aspect to understand with any company that doesn't involve any numbers is its business model. If you cannot understand how the business earns money, then it is best to stay away from it.
AT&T, though, is quite easy to understand, as it offers essential services like wireless communication, data, broadband, and Internet, all of which generate a monthly income. This revenue is also protected from inflation, as evidenced by the top-line revenue of 28% from 2012 to 2016. (Source: "AT&T Inc.," MarketWatch, last accessed August 18, 2017.)
Below are two reasons why an ownership in T stock should be considered.
High Barrier to Entry Industry
AT&T shares the telecommunications space with very few competitors, meaning it posses a large ownership of market share. This share is very unlikely to shrink thanks to the high barriers of entry the industry has. Starting up a telecom company requires a large amount of capital for infrastructure, not to mention regulatory fees.
Since AT&T doesn't need to focus on the risk of new competition, it instead has gone the route of acquisitions. Of course, the most important recent purchase is that of Time Warner Inc (NYSE:TWX), which will broaden AT&T's worldwide presence and improve margins. Such an acquisition is only possible because of AT&T's large revenue; no other company even made an offer. (Source: "AT&T to Acquire Time Warner," AT&T Inc., October 22, 2017.)
It likely goes without saying that the acquisition of Time-Warner should also boost revenue and earnings growth. There will be a lesser need to use capital to reinvest into the business for the sake of larger margins and higher revenue.
Get Paid from a Solid Business
Since the revenue is very stable and predictable, AT&T has no problem paying out its quarterly dividend, which has seen growth every year for the past 32 years. The dividend yield as of this writing is 5.3%. Over the past five years, the dividend has seen growth of 8.8%.
T stock's payout ratio is 66%, meaning two-thirds of every dollar is paid to investors. Expect the Time-Warner acquisition to add to this payout; the company earned approximately $29.3 billion in 2016. If Time-Warner saw similar numbers in 2017, it would mean a top-line revenue increase of 17% for AT&T. Keep in mind that this estimate doesn't include revenue from the existing business. (Source: "Time Warner Inc.," MarketWatch, last accessed August 18, 2017.)
Also Read:
Reasons AT&T Is the Best Income Stock for 2017
Better Stock Pick: AT&T or Verizon?
That said, there is a high chance that the dividend growth over the next five years outpaces that seen from the previous five. This, of course, potentially means means more money in investors' pockets and support for a higher stock trading price.
Final Thoughts About T Stock
Investing does not have to involve chasing the company with the latest technology or a revolutionary new product. Rather, it should be about owning companies which offer solid goods and services to end users while earning a steady stream of income. This should be reflected in the company's consistency of rewarding shareholders with a piece of the growing profits–a description that fits T stock to a (AT&)T.