Technology Stock: Seagate Technology (NASDAQ:STX) Now Yielding 6%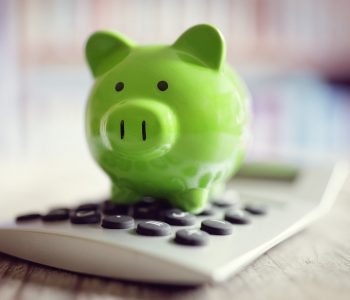 STX Stock Offers Both Growth and Income 
Seagate Technology PLC (NASDAQ:STX) stock operates in the technology segment of the market. Now, technology companies are known for their high growth, and many investors want exposure to this sector for this reason. However, when there's no dividend, those investors will leave to look elsewhere. But that's no problem for Seagate, which boasts a rare high dividend yield.
Seagate is a provider of both physical and digital storage solutions for both small- and large-sized businesses and retail consumers. The company's primary products are hard disk drives and a range of electronic data storage goods.
Getting Paid

STX stock pays a high dividend compared to the yield of the benchmark, the S&P 500 Index. The current yield for the index, which contains the 500 largest companies in the U.S., is 2.2%. Seagate stock, meanwhile, is currently yielding more than double that, at 5.97%. Therefore, an immediate investment in STX stock would generate a higher return when compared to the index, based on income yield alone.
The high yield is not the only thing that makes STX attractive; the growth in the dividend should be even more enticing. Over the past 10 years, the quarterly dividend has gone from $0.10 per share to $0.63, amounting to growth of 530%. The steady and growing dividend is in part due to to earnings growth, detailed below.
Earnings Growth
Most companies will grow their earnings via revenue growth and/or by increasing the bottom line. Top-line revenue growth increases with sales; you sell more, you make more. Seagate has been successful at this so far, meaning more money before paying expenses. This also means more available to reinvest into the business and more to pay via the higher dividend.
The bottom line of the financial statements factors into all costs, from those of goods sold to operation fees to utilities to wages. In the case of Seagate, this amount has been increasing as the heads of the company have worked to cut costs. Several parts of the business that have not seen stellar growth or were posting negative returns have been shut down as a result, reducing the number of employees (and the number of people they have to pay).
One reason for seeing both the top and bottom line benefit is changes to the business plan. Seagate initially sold physical storage devices (and still does), but has been making the transition towards cloud computing, which is not only the future of the industry, but also provides higher margins at lower operating costs.
Earnings in 2016 were $2.26 for the entire year and are expected to more than double going forward. More specifically, 2017 annual earnings are expected to be $4.45 per share, while $4.61 is anticipated for 2018 per share.
Earnings growth comes thanks to long-term thinking, with the goal of raising the stock price further–it's up 55% over the past decade–and dividend. Overall, the stock's value has more than doubled over the past year, giving investors reason to take notice.
Cheap Valuation
High-growth stocks normally trade at a high valuation because they usually outperform the markets. Investors tend to flock to these sorts of investment opportunities in order to grow their money at a faster rate. However, all this said, this is not the case for STX stock. So then what makes it a growth stock in the first place?
A stock's growth is determined using the company's past returns to calculate its return on equity (ROE) ratio, an ROE above 15% meaning growth. With an ROE of 44%, Seagate is definitely one such company.
STX stock has a forward price-to-earnings (P/E) ratio of 9.1 times. This is approximately half the valuation of the S&P 500, which has a forward P/E of 18.4 times. In fact, Seagate stock is trading at a cheaper valuation than not only the index, but its industry peers as well; the industry average forward P/E is 15.2 times.
For STX stock to trade in line with its industry peers and the S&P 500, the stock price would have to increase since earnings are expected to rise. Current earnings growth supports a higher trading price, but investors may be unaware of this, in addition to Seagate's other positives. Therefore if a position was taken a dividend would be earned until the market realizes this disconnect in valuation.
Also Read:
Top Dividend Stocks: 3 Technology Names For 2017
Warren Buffett's Tech Stock Picks for 2017
Bottom Line On STX stock
STX stock is one of my favorite stocks in the technology segment of the market. It offers the benefit of receiving a growing high dividend yield that should satisfy many an investor.
The growth in both gross and net income is important because it means that the company heads are focused on growing sales, as well as on controlling costs.
Seagate Technology is a great example of a shareholder-friendly business focused on both growth and shareholder rewards.