CLNS Stock: Don't Ignore This High-Dividend-Growth Stock Offering a Yield of 8.04%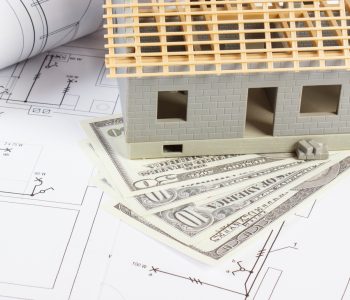 iStock.com/ratmaner
Is CLNS Stock a High-Dividend Growth Stock Worth Owning? 
Being an income investor, have you thought about high-dividend-growth stocks?
I'm sure you've looked at investments such as money market investments and certificates of deposit (CD). And while they do offer preservation of capital, they do not provide not a high rate of return. You've likely also checked out the S&P 500 Index, but stayed away after seeing the current low dividend yield of 1.93%.
Before giving up, I would recommend looking at high-dividend growth stocks. The dividend yield of today's company is 8.04%, which is 4.16 times the average yield from the S&P 500. You may be thinking this sounds too good to be true, but the only catch is the time (and therefore patience) required for the highest payout. All you need to do is purchase the shares, then receive your quarterly income, enjoying as it gradually increases.
Here is an example, using today's topic company. Let's say 10,000 shares were purchased in November 2016 and held until August 2017. The table below shows the size of the dividend received:
| | | |
| --- | --- | --- |
| Payment Date | Amount Per Share | Total Received (10k Shares) |
| November 16 | $0.10 | $1,000.00 |
| March 17 | $0.24 | $2,400.00 |
| May 17 | $0.27 | $2,700.00 |
| August 17 | $0.27 | $2,700.00 |
In this case, the dividend from March to November grew by 140%; then again by 12.5% over a period of a quarter. As you can see with the chart a higher dividend is being paid out as more time is spent owning the company as an investor. There is never the need to trade in the markets rather the more time spent in the markets results in a greater return.
The company used in this example is Colony NorthStar Inc. (NYSE:CLNS). But this is for the past year; can Colony continue to reward shareholders? Well,let's take a look.
Why Does CLNS Pay Out a High, Growing Dividend?
Colony NorthStar Inc. owns and manages real estate assets around the world, particularly properties in the healthcare, industrial and hospitality industries. The company owns more than 800 properties. The company also has a unit that raises capital for real estate companies.
Colony NorthStar is a real estate investment trust (REIT), which benefits the company and investors alike. The most important benefit for investors is that at least 90% of the business' income is paid out to them. Therefore, when income within the company is growing, the company is obligated to give investors more. As for Colony NorthStar itself, being a REIT means it does not pay any taxes.
The company has to follow two major rules. First, it must ensure that 75% of all capital is invested in the real estate segment of the market at all times. Second, at least 75% of its total income must be generated from real estate related investments. The benefit for the company is that it helps management focus and understand what targets need to be met. Investors, in turn, will not be left in the dark regarding what types of assets are owned.
Would You Benefit from an Investment in CLNS?
Since CLNS is in real estate, it has long-term contracts with its tenants for monthly payments. There are regular metrics within the contracts that mean the possibility of receiving more from the company leasing the space. Evidence of this for Colony NorthStar can be seen in its annual revenue, which is up 664% from 2012 to 2016. Given the size and consistency of this increase, future revenue hikes are likely–and with them, an increase in the dividend. (Source: "Colony NorthStar Inc.," MarketWatch, last accessed August  11,2017.)
Also Read:
7 Best Growth and Income Stocks for 2017
REIT ETF List: Earn Regular Income from These Real Estate ETFs
Final Thoughts About CLNS Stock
Rushing out and buying a company without researching it first could result in your net worth taking a hit. However, putting in the time to find companies with solid businesses means you can always find an opportunity in the marketplace to fulfill your investment goals.
Real estate is well known to be highly correlated to creating wealth over the long term. And with an investment in Colony NorthStar stock, there is no need to take time out of your busy day to manage a property. And that's to say nothing about earning an increasing dividend from a solid business.