Citigroup Inc: 3 Reasons C Stock is a Top Dividend Stock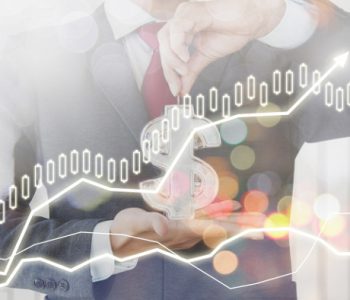 Upside for C Stock?
Citigroup Inc (NYSE:C) stock is one that dividend investors should consider owning.
Citigroup is an investment bank headquartered in New York, "The City That Never Sleeps." The same thing could be said about Citigroup, thanks to its global presence and non-stop business operations.
Servicing millions of customers around the world, Citigroup having so many clients does have its advantages for shareholders. Let me explain three reasons to be bullish on C stock.
Rewarding Shareholders
C stock is trading right now at $56.58, which gives investors a current yield of 1.13%. A current dividend of $0.16 is paid on a quarterly basis. The overall dividend is lower compared to other investment opportunities, but C stock's dividend growth over the past four years has been 1,500%.
A dividend growth stock such as Citigroup's is very beneficial to long-term, patient dividend investors. Let me explain further.
Back in 2012, shares of C stock were trading at $27.41, with a quarterly dividend of $0.01, which represented a yield at the time of 0.14%. Using the current dividend of $0.16 and the price of $27.41 the present yield for shareholders in 2012 would be 2.3%.
Right off the bat, money is being returned at a greater rate on patient investors' initial investments. There was also a return from the capital appreciation of the shares, which added further to the bottom line. History shows that as a company increases its dividend, the share price gets support to tick higher over time.
Another way that C stock has rewarded shareholders is via share buybacks. In June of this year, the board of directors approved a $8.6-billion share repurchase program. The program is expected to be completed within a year. Share repurchases at the end of the day give investors a larger ownership of the entire company. Management is focused on returning money back to shareholders; in order to do so management has their eyes on interest rates.  (Source: "Citi Announces 2016 Planned Capital Actions," Citigroup Inc, June 29, 2016.)
Also Read:
5 Dividend Bank Stocks that Will Keep Flying Under Trump
Improving Margins
So what are Citigroup's business operations like and how can the dividend continue to grow in the future? One thing that has been hurting C stock has been the low-interest-rate environment. Interest rates are now sitting at historic lows of 0.25% to 0.50%, leaving nowhere to go except higher.
Higher interest rates are a positive catalyst for C stock. The number that will most likely see improvement is the net interest margin. The net interest margin is the difference between the interest rate charged on a loan and the one people saving are receiving on their balances.
When interest rates increase, there will be an immediate impact on the company's net interest margins. That's why Citigroup preparing for interest rate hikes. According to the earnings reported last month, the average loan book increased two percent over the past year. Currently, the net interest margin is 2.86%. As rates increase, the net interest margin should increase as well, which will add to revenue. This is a future driver for the stock, making the current valuation of C stock look attractive. (Source: "Citigroup Reports Third Quarter 2016 Earnings per Share of $1.24," Citigroup Inc, October 14, 2016.)
Fundamentals
C stock is trading at a cheap valuation right now. The current price-earnings (P/E) ratio of C stock is 12.34, which is roughly half the valuation of the 25.43 of the S&P 500. Over time, as interest rates increase, it will add to the revenue and shares could be trading in line or closer to the index P/E ratio until the market realizes the shares are undervalued.
The book value per share of C stock is $74.51, which is 31% over the current trading price. The book value per share is a common metric used when looking at banks. What it means is that if the entire company was sold for all their assets, $74.51 per share would be received on a fair asset valuation. (Source: Ibid.)
Final Thoughts on C Stock
For patient dividend investors, this could be an opportunity to own shares of a financial services company with a global presence. As time passes, additional dividend hikes and share repurchases may become more likely.