3 Top Dividend Growth Stocks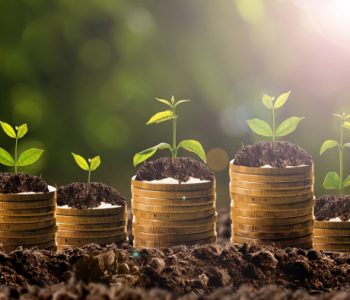 Top Dividend Growth Stocks Benefiting From a Growing Online Business
As technology changes, business models change as well. The Internet has changed the world, from the way we communicate to being a part of business models that didn't exist a decade ago to even affecting the retail sector. Investors have seen as people move away from brick-and-mortar stores and towards the online marketplace.
There are many companies paying a dividend and growing that dividend over time. It is difficult to find companies that will share the profits with shareholders in the form of dividends and that are adjusting their businesses to technological changes. I've focused on the following companies that pay dividends to their shareholders and are increasing both their online presence and their payout over time. Below are three large-cap dividend growth stocks that reward the shareholder base time and again.     
Wal-Mart Stores, Inc.
Wal-Mart Stores, Inc. (NYSE:WMT), the largest retailer in the world, needs no introduction. Management knows that the Internet is a powerful tool and has recognized that changes need to be made to the company's business model as a result. On September 19, Wal-Mart announced the acquisition of Jet.com for $3.0 billion which stands to increase the company's online presence and enable Wal-Mart to compete against online retail giants Amazon.com, Inc. (NASDAQ:AMZN) and Alibaba Group Holding Ltd (NYSE:BABA).  (Source: "Walmart Completes Acquisition of Jet.com Inc.," Wal-Mart Stores, Inc., September 19, 2016.)
When investors look to invest in Amazon and Alibaba, there is one thing missing; there is no dividend paid. Wal-Mart, on the other hand, shares the profits with its investors. The dividend has increased for 41 straight years, including an increase in the most recent recession in 2008, with the current dividend yield being 2.94%. Wal-Mart is an excellent dividend growth stock that continues to reward longtime shareholders.
Also Read:
7 Best Dividend Growth ETFs for 2017
The 5 Best Retirement Stock Opportunities for 2017
Mastercard Inc
 Mastercard Inc (NYSE:MA) stock is a big beneficiary of the increase in online purchases and the move to a cashless society. To give more choice to customers, Mastercard recently signed a deal with Paypal Holdings Inc. (NASDAQ:PYPL) which would give online shoppers the option to use their Mastercard through the "PayPal" platform.  (Source: "PayPal and MasterCard Expand Partnership to Benefit Consumers, Merchants and Financial Institutions," Mastercard Inc, September 6, 2016.)
MA stock is currently trading at $102.53, which would pay a current dividend yield of 0.74%. When looking at the payout to investors, the dividend amount to shareholders has more than tripled. MA stock is a very unique dividend growth stock that gives investors access to a growing financial services company.
United Parcel Service, Inc.
United Parcel Service, Inc. (NYSE:UPS) is a company that has been around for more than a century. It was founded in 1907 and is the world's largest delivery package company, with a market cap of approximately $92.0 billion. The beta is 0.89, which means the day-to-day price movement would be considered less risky than the broad index.
UPS is focused on being a dividend growth stock. The current payout per share is $0.78 on a quarterly basis, which would amount to $3.12 annually. UPS stock is currently trading at $106.77, with a current yield of 2.92%. Over the past eight years, the dividend has seen an increase of 174%.