Why Did Warren Buffett Pour Billions Into AAL Stock?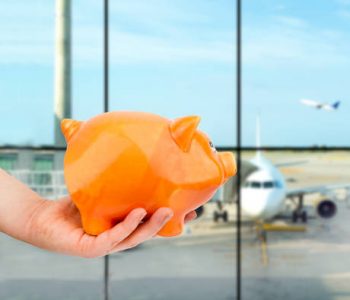 With the price of oil trading at $45.00 a barrel and down more than 50% from the recent highs seen in August 2014, Warren Buffett has taken notice. Buffett, considered the smartest investor of all time, poured billions of dollars into American Airlines Group Inc (NASDAQ:AAL) stock via his company, Berkshire Hathaway Inc. (NYSE:BRK.A).
According to Berkshire's recent 13F filing, the firm purchased approximately 21 million shares of AAL stock. (Source: "Warren Buffett's Berkshire Hathaway Discloses New Investments in Airlines," The Wall Street Journal, November 14, 2016.)
Investors took notice of these actions, with shares trading up 4.4% in after-hours trading. The shares are currently trading at $45.34, up $1.94. Based on the current price, the yield is 0.88%, which pays out a dividend of $0.10 per quarter.
Why would Warren Buffett invest billions of dollars in AAL stock?
The number-one cost driver for airlines is the price of oil. Since August 2014, the oil price has been sliding, which means improved margins for airlines. With cheaper oil comes a greater possibility of adding more routes, provided there is more demand from customers. With more cash hitting the bottom line, it has fundamental investors such as Warren Buffett looking deeper into the company.
Before Buffett makes an investment, he must examine the balance sheet and see if the fundamentals going forward will increase over time. Other than the price of oil, AAL stock is increasing revenue by charging a bag check fee. Customers also have the choice of spending more onboard by buying or using services such as Wi-Fi.
Another reason for the investment is that Warren Buffett is famous for buying companies that have a high barrier to entry. Buffett loves to invest in companies that have a monopoly or a near-monopoly. AAL stock is part of an oligopoly, which means there is limited competition among a few airlines.