Wal-Mart Stores, Inc.: Is WMT Stock a Top Dividend Growth Stock?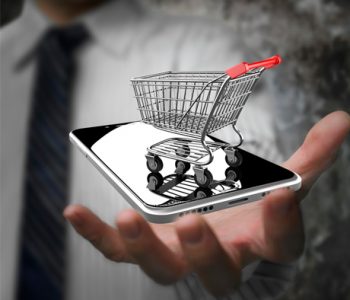 Upside for WMT Stock?
Wal-Mart Stores, Inc. (NYSE:WMT) stock is one worth consideration by income investors. Over the past year, shares have gone up 16% and are trading near a record high.
Walmart is the largest brick-and-mortar retailer in the world and continues to reward shareholders over the long term. However, you may be wondering why WMT stock is worth considering with the current shift of brick-and-mortar retail to e-commerce. That said, the company is working on growing the e-commerce side of the business. And because Walmart is such a large company, other new opportunities will always be available.
Let me explain why I am bullish on WMT stock.
Rewarding Shareholders
Walmart is a company that rewards long-term, patient investors. The evidence is seen year after year; for the last 41 years, the dividend for WMT stock has seen an increase, becoming a dividend growth stock in 1975 and never looking back.
And as sales have grown, the payment to shareholders has as well. Shares of WMT stock are trading at $70.48 and are yielding 2.84%. The current dividend that is paid to shareholders is $0.50 per share. The dividend is reviewed every March, which is right after the holiday season, the retailer's busiest period. The payout ratio has stayed in the range of 40% to 50% of earnings.
E-commerce Growth
Walmart is growing its online presence using its own brand. This is quite difficult for such a retailer because it offers a countless number of products from other companies; consumers are unaware of how many of these products can be purchased through the Walmart site. As such, the Walmart web site has not seen much growth over the years. (Source: "The Silver Lining In Wal-Mart's Slowing E-Commerce Growth," Fortune, May 20, 2016.)
A few years ago, sales growth was in the double-digits, but today, it's in the single digits. And the future for any retailer going forward is e-commerce. That's why, rather than investing more money in the Walmart brand, the company acquired Jet.com, Inc. for $3.0 billion in September.
A 100% e-commerce business with no brick-and mortar locations, Jet.com sells everything from consumer staples to discretionary products. And now, it can benefit from the established strength of the Walmart brand, and potentially its lower prices as well. Meanwhile, the acquisition provides Walmart with an established e-commerce foothold, as well as Jet.com's existing customer base. (Source: "Walmart Completes Acquisition of Jet.com, Inc.," Wal-Mart Stores, Inc., September 19, 2016.)
Final Thoughts on WMT Stock
WMT stock won't benefit traders looking to make a quick profit much due to the fact that Walmart is such a large company. Instead, WMT stock is one for patient income investors who are looking for a buy-and-hold investment opportunity.