Wal-Mart Stores, Inc.: Why is WMT Stock Plunging Today?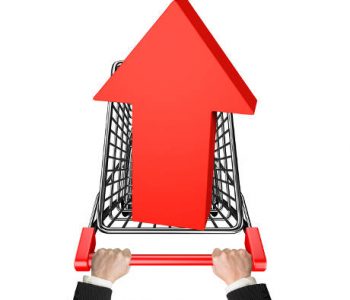 WMT Stock is Down 3%
Wal-Mart Stores, Inc. (NYSE:WMT) stock was down three percent in pre-market trading after its earnings were released.
Wal-Mart stock reported earnings of $0.98, which beat the estimated expectation of $0.96. So why are shares lower if WMT stock reported better-than-expected earnings?
The same-store sales came in at 1.2%, which was less than the previous quarter's 1.6%. Before this quarter, the same-store figures saw growth for eight straight quarters. The reason for the decline was reduced foot traffic into the brick-and-mortal locations. (Source: "Walmart Reports Q3 FY17 EPS of $0.98," Wal-Mart Stores, Inc., November 17, 2016.)
In recent years, Wal-Mart, the world's largest retailer, has introduced new smaller stores for everyday essential items. These stores are called "neighborhood stores," and they saw sluggish numbers as well. Neighborhood store growth was 5.2%, which was down from 6.5% in the previous quarter. (Source: "Walmart reports Q2 FY17 EPS of $1.21," Wal-Mart Stores, Inc., August 18, 2016.)
Looking forward, WMT stock shares missed one quarter. However, there are positive catalysts to look forward to.
Wal-Mart is now focused on increasing its online presence. In September of this year, Wal-Mart announced that it was purchasing Jet.com, Inc. for $3.0 billion. Jet.com is an e-commerce business that sells everyday products such as groceries, fresh food, and household products. (Source: "Walmart Completes Acquisition of Jet.com Inc.," Wal-Mart Stores, Inc., September 19, 2016.)
The purchase of Jet.com is perfect timing, with same-store sales not growing hand-over-fist. The timing allows Wal-Mart to see what works in terms of its retail stores and the e-commerce side of the business, and then make adjustments accordingly. This way, as profits increase, it can be shared with stockholders.
For income investors, WMT stock has a record 41 years of increasing its dividend, with Wal-Mart's board of directors reviewing the dividend policy every December. Currently, the dividend paid out for Wal-Mart stock is $0.50 on a quarterly basis. With shares of WMT stock trading down three percent, the current yield has increased from Wednesday's 2.88%.