Walmart Cyber Monday: This Week Could Be Huge for WMT Stock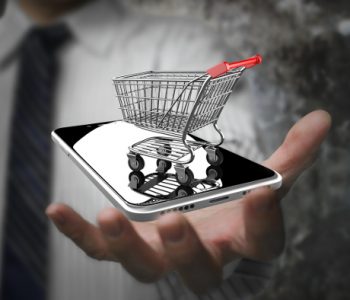 Walmart's Cyber Monday Could Benefit Shareholders
Wal-Mart Stores, Inc. (NYSE:WMT) stock is the world's largest brick-and-mortar retailer. Being a large retailer does have its advantages, because there is a strong brand behind the business. That's why it's no surprise that Walmart's Cyber Monday plans are more interesting to shoppers and investors than those of many other businesses.
When it comes to holding the world's biggest retailers, no one comes close to Wal-Mart in terms of physical locations. However, over the past few years, online shopping numbers have gone through the roof.
The retail environment is changing and companies that didn't exist five or 10 years ago are now household names. And what's more, these companies have no brick-and-mortar locations. Now majority of sales for Walmart is through the brick-and-mortar locations.
So when it comes to buying goods online, is Walmart's business model harming shareholders, or benefiting them?
In recent years, Walmart had to play catch-up when it came to competing against competitors such as Amazon.com, Inc (NASDAQ:AMZN) and Best Buy Co Inc (NYSE:BBY). And catch up it did; Walmart's Cyber Monday numbers were ranked second in terms of number of online shoppers. (Source: "Cyber Monday Surpasses $3 Billion in Total Digital Sales to Rank as Heaviest U.S. Online Spending Day in History," comScore, Inc., December 2, 2015.)
Now the focus has turned to obtaining the top position in the e-commerce segment, which is currently held by Amazon. And with technology changing almost every day, Walmart only had two options: either pour more money into upgrading the entire web site, which could take years, or look for an acquisition target.
Management decided to take the acquisition route, purchasing Jet.com, Inc. for approximately $3.0 billion. According to Walmart, the acquisition should add approximately $1.0 billion in sales revenue in the first year. (Source: "Walmart Agrees to Acquire Jet.com, One of the Fastest Growing e-Commerce Companies in the U.S.,"Wal-Mart Stores, Inc., August 8, 2016.)
This was a great move by WMT because Jet.com is a 100% e-commerce business that sells everyday essentials, such as beauty products and nonperishable food items. Jet.com also sells non-essentials like electronics, clothing, and hardware–items that customers will be looking for as a part of Walmart's Cyber Monday deals.
The discount rate throughout the entire web site is expected to be 15%, which could be huge savings for Cyber Monday shoppers looking to make large purchases.
With the acquisition of Jet.com, Walmart has two opportunities to get part of the $3.0-billion record sales that are expected to be generated on November 28. Using Walmart's existing web site and Jet.com, numbers could top last year's sales and Walmart's Cyber Monday ranking could be the highest this year; which would obviously benefit shareholders. (Source: "2016 Black Friday, Cyber Monday Holiday Insights And Predictions," Forbes, November 19, 2016.)
The business strategy for WMT stock is not a one-day story, but a future one. With the holiday season around the corner, the busiest time of the year for the retailer, the strategy will benefit Walmart's online platform.
Sponsored Advertising Content: Insurance Return Checks: Your Second Source of Income
Final Thoughts on Walmart Cyber Monday
When it comes to the long-term prospects for Walmart to continue to operate a business in the retail sector, the future looks bright. Even though the company has a long history of being successful with brick-and-mortar locations, changes are being made to the business plan. These changes will make Walmart part of the discussion when it comes to e-commerce as well.
Even though attention is being focused on changing the business structure, shareholders have not been forgotten. For the past 41 years, the dividend has seen an increase, which has added a lot to investors' bottom lines. Based on the past dividend policy, the dividend will be next reviewed in February, right after the quarter that includes Cyber Monday and the holiday season.