Visa Stock Is a Top Dividend Growth Stock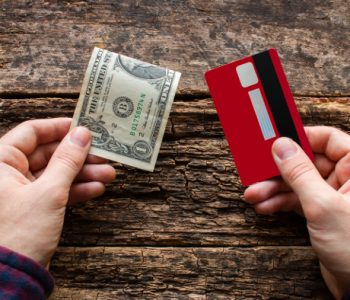 Dividend Growth from Visa Stock
Visa Inc (NYSE:V) stock is the largest payment technology company in the world. The list of clients for Visa is endless, from financial institutions to merchants to government entities.
When it comes to shareholders, they are rewarded thanks to Visa being a large company with a global presence. One way is with a dividend payment; however, would V stock be considered a top dividend growth stock?
Currently, Visa stock has a dividend yield of 0.8%, which is nothing to brag about. This yield is calculated using the current trading price of $82.56. The Visa stock growth history, however, is in fact notable.
The first dividend payment to shareholders occurred in 2008, and ever since then, the dividend has seen an increase every year. Reviewed each year in October, Visa's dividend growth since the first payment has amounted to 527%.
Future dividend hikes are possible, going by a few factors on Visa's financial statements. One reason would be because of the credit card company's large cash balance, representing approximately five percent of the market cap.
The second reason would because the current dividend of $0.20 for every $1.00 of earnings is a very conservative amount based on Visa's total earnings.
Also, with a large cash balance, there is the option to reward shareholders on top of the regular dividend. These unexpected bonuses are known as special dividends.
In the meantime, another method that Visa's management has used has been share buybacks. In addition to the dividend hikes, Visa also announces a new share repurchase program every October.
With a share repurchase program in place, it reduces the outstanding shares of V stock the number of these shares being cut by eight percent since 2013. The benefit for shareholders is that they come to own a larger piece of the company as a result of fewer shares existing. Buybacks are also a means of a company telling the market that it views that shares as improperly valued.
Visa stock operates in a environment with few competitors, known as an oligopoly, which offers the key advantage of a large market share. And with Visa not seeing much competition from new entries, the margins it sees are quite high.
It is difficult for Visa to see new competition because of its global reach and the large capital investment needed to compete. And if one country Visa operates in is seeing flat or negative growth, then another country can be growing and offset it.
A global presence also means generating revenue in many different currencies. This benefits Visa because a cash surplus in one country can lead to a conversion gain based on exchange rates.
Final Thoughts on Visa Stock
Given past actions, V stock would be classified as a top dividend growth stock. Dividend hikes and special dividends remain possible and even though the dividend yield is 0.8%, the increasing yield means patient investors are likely to be rewarded.