Dollar General Corp.: Why Is DG Stock Plunging Today?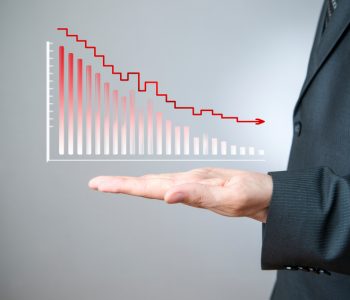 DG Stock Down 6%
Dollar General Corp. (NYSE:DG) stock is down six percent following the release of the company's third-quarter earnings.
Earnings per share came in at $0.84, which was below analysts' expectation of $0.92. Net income from the same quarter a year ago fell to $235.3 million, down from $253.3 million.
The drop is the result of same-store sales coming in negative, at a decrease of 0.1%; analysts were expecting a positive number. In the retail sector, same-store sales is one of the most important financial sales numbers for investors. (Source: "Dollar General Corporation Reports Third Quarter 2016 Financial Results," Dollar General Corp., December 1 , 2016.)
Going forward, what does this mean for DG stock?
The numbers that were announced today were not stellar. Back in March, investors were warned that earnings were not going to be great this year and for part of 2017. The reason for this is not because sales were dropping, but because plans to open 768 new stores and remodel or relocate 861 others required money being spent.
These plans are expected to be completed by the end of the second quarter in 2017. Of course, the additional stores are expected to add to the bottom line upon completion.
For patient investors that are looking for income and growth, DG stock offers both. The dividend is currently paid on a quarterly basis and reviewed annually in March. With management focused on opening new stores that will contribute to the bottom line, more dividend hikes are possible.
For growth investors, once the capital spending is completed, there will be more cash flow coming in, which could benefit the DG stock price.