UPS Stock: 3 Reasons to be Bullish on United Parcel Service, Inc.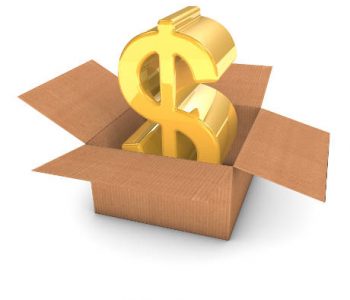 Upside for UPS Stock
If you're like me, Christmas comes more often then just once a year in December. This is all thanks to the Internet and the easy process of online shopping. Now, you may be thinking about making an investment in this market segment, but you don't know which retailer to choose. But don't worry, because United Parcel Service, Inc. (NYSE:UPS) stock is an excellent way to participle in this new way of shopping.
Growing Global Business
UPS delivers 18.3 million documents and packages per day. This applies to the everyday customer, such as you and I, as well as corporate customers that need this service to run their business. As time passes, this number is only going to increase, thanks to the current easier methods of buying products online.
With the holidays just around the corner, this is the busiest time for a retailer, which means that UPS will no doubt be busy themselves, recently announcing that 95,000 employees would be hired for the holiday season. (Source : "UPS To Hire About 95,000 For Holiday Season," United Parcel Service, Inc., September 14, 2016.)
Invest in the Smart Money
At this time, 69.3% of UPS is owned by institutional investors, including exchange-traded fund (ETF) providers, mutual fund providers, and hedge funds. These investors consider UPS stock "smart money" and follow the stock religiously. They also know the ins and outs of the company.
Another reason for investors in UPS stock to sleep well at night that it is a low-volatility stock compared to the market. The beta for this stock is 0.89, which means if the market went down or up by one percent that UPS stock would change 0.89% on average.
Dividend and Valuation
As for the benefits for patient investors, UPS stock provides a dividend on a quarterly basis, with the current payout per share being $0.78. UPS stock is currently trading at $109.20, with a current yield of 2.85%.
However, with the volume of packages continuing to increase, management hasn't forgotten about paying that out to UPS stockholders. The annual payment per UPS stock in 2000 was $0.68, but this number has increased 458% to $3.12 per share today.
The company is also cheaper compared to its peers. The price-to-earnings (P/E) ratio for UPS stock is 18.71 times, while the industry average is a P/E ratio of 22 times. Warren Buffett, who holds UPS stock, didn't become as wealthy as he is by buying overpriced companies, after all.
Final Word on United Parcel Services Inc.
As more and more of us are shopping online, UPS stock won't disappoint. The great thing is that no matter if you're driving around town or just getting some fresh air by going for a walk, I am sure you will see the brown UPS trucks around. This adds to the dividend growth story and growth in packages delivered.
This is a business that everyone understands and how the business earns its money can be understood by a child. Sometimes keeping things simple is the best way of living in this world.