United Parcel Service: Warren Buffett Is Bullish on UPS Stock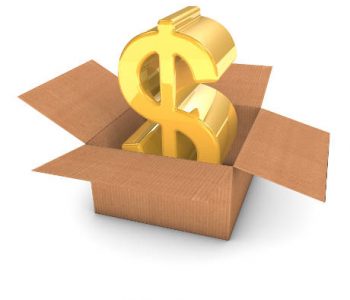 3 Reasons Why Warren Buffett Is Bullish on UPS Stock
United Parcel Service, Inc. (NYSE:UPS) stock is the largest package delivery company in the world. Being a big company means that there are many shareholders who own a piece of the company. One such individual is none other than Warren Buffett, one of the most successful investors of all time.
Based on his philosophies of investing and the history of himself and his firm, Berkshire Hathaway Inc. (NYSE:BRK.A), UPS stock does fit right into Buffett's criteria. But before making an investment, the "Oracle of Omaha" always observes the entire company and its competitive environment. Here are three reasons Warren Buffett has to be bullish on UPS stock.
Competitive Environment
As the largest package delivery company in the world, there are not many companies that can offer the same services as UPS. However, that's not the only reason, as UPS operates in an oligopoly environment. This means that the market segment has fewer companies operating within it, which in turn possess a larger overall market share.
This is due in part to the market's high barriers to entry. UPS operates around the world with a global infrastructure that includes distribution centers, trucks, and airplanes. Such an infrastructure cannot just be built overnight; there needs to be a large sum of capital invested, as well as an experienced management team.
Shareholder Returns
Management has been using the company's funds to repurchase outstanding shares. This move really benefits those shareholders, Buffett included, because it increases their ownership stakes on a percentage basis, as fewer shares are available. The most recent buyback program was approved in May and is for $8.0 billion worth of shares. (Source: "UPS Board Announces Quarterly Dividend and Reauthorizes Share Repurchase Program," United Parcel Service, Inc., May 5, 2016.)
There is also a dividend in place that is returning cash. The current dividend yield is 2.72%, based on a trading price of $114.64. The dividend is reviewed and increased annually, up 24% since 2013. And there is always the possibility of more dividend hikes in the future, given the payout ratio is 54% of earnings.
Fundamental Overview
Approximately five percent of the company's market value is held in cash and cash-equivalent investments. This can be viewed as a safety net so debt does not need to be added if cash is required for an acquisition or reinvested into the business. The company has been working hard to grow its top and bottom line, which have been increasing as time passes.
Based on the valuation metric, UPS stock does look attractive when compared to the overall index. UPS stock is currently trading at a approximately a 19% price-to-earnings (P/E) discount, with a P/E ratio of 20.4 times. For the sake of comparison, the P/E ratio for the S&P 500 is 25.6 times.
Final Thoughts on UPS Stock
If you own UPS stock, it will put you in the same category as Warren Buffett. And as all investors know, Buffett has a decades-long record of successful investing that speaks for itself. As for the investment as a whole, UPS continues to see growth and progression in its financial statements.