United Parcel Service, Inc.: Is UPS Stock a Top Dividend Stock?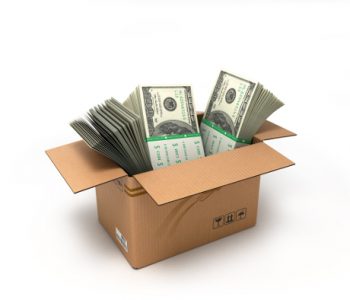 UPS Stock: A Dividend Growth Stock Rewarding Shareholders
United Parcel Service, Inc. (NYSE:UPS) stock is one that dividend investors may want to consider owning as a dividend growth stock that continues to reward long-term, buy-and-hold investors.
UPS is a company that needs no introduction and has been in business for more than a century. With its long history, UPS has become the market leader in the package delivery business, with a presence around the world.
Let me explain more about UPS stock.
Dividend Deliveries
Shareholders of UPS stock currently receive a yield return of 2.68%, with the stock trading at $116.49. The shares pay a current dividend of $0.78 on a quarterly basis. UPS has paid dividends ever since the initial public offering (IPO) in 1999. The dividend has grown at an average of 10% annually, being renewed in February on a yearly basis.
The IPO price for UPS stock was $50.00, and at the time, the annual dividend was $0.68, reflecting a yield of 1.36%. Today, the annual dividend is $3.12, which would represent a yield on cost of 6.24%. And as further dividend hikes come into play, the dividend yield is only going to grow for buy-and-hold investors.
As mentioned earlier, UPS is growing its dividend over time, which means it supports the stock price moving higher over time. Investors tend to flock to companies that continue to have a history of increasing the payout to shareholders. Since the IPO, shares of UPS stock have rewarded shareholders with a return of 130%.
Share buybacks have also occurred. In May 2016, UPS' board of directors approved an $8.0-billion share repurchase program. The announcement was a very big deal because at the time, the share repurchase program amounted to 8.5% of the company's entire market cap. (Source: "UPS Board Announces Quarterly Dividend and Reauthorizes Share Repurchase Program," United Parcel Service, Inc., May 5, 2016.)
Share repurchases are a method used by businesses to increase the net worth and ownership of the entire company. What a share buyback does is make each share worth a greater percentage of the entire company. And with fewer shares available, that means shareholders' overall ownership of the company is worth more.
UPS can do this in part because it operates in an oligopoly environment. An oligopoly environment is one that in which only a few companies have the majority of market share. UPS has the largest market share when compared to its competitors, possessing 25% more than the runner-up.
Final Thoughts on UPS stock
UPS stock stands to benefit from the trend of shoppers moving to purchasing their goods online. Further, UPS can participate in this growing trend without taking company-specific risk in terms of choosing a single retailer.
The holiday season is the busiest time of the year for UPS. With a record number of packages expected to be delivered, another dividend hike announcement in February is possible.