United Parcel Service, Inc.: UPS Stock an Overlooked E-Commerce Growth Stock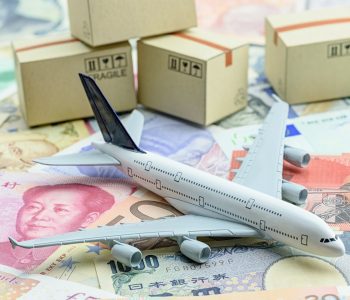 iStock.com/awegqr
Is There Upside for UPS Stock?
United Parcel Service, Inc. (NYSE:UPS) is the world's largest express and package delivery company. Based out of the U.S. but operating in over 200 countries, UPS is also a leading e-commerce partner and facilitator by offering logistics and financial services. UPS seeks to be business' primary coordinator for the flow of goods, information, and all parts of the supply chain, from raw materials to finished products.
However, so much going on at UPS doesn't mean it has forgotten about its dividend. Is UPS stock worth an investment? Is the dividend sustainable? These questions will be answered below.
Dividend Payments
The company was founded in 1907, with its initial public offering (IPO) occurring in 1999 and the first dividend following a year later. At the time, the annual payout was $0.68 per share, but it has continued to grow, increasing by 388% since that first year. These hikes have taken place 16 of the last 18 years. Today, the annual dividend is $3.32 per share.
To determine if this trend can continue, look at past reported earnings. In the case of UPS, it has seen an increase of 11% over the past five years. Gross income went up over this period as well. (Source: "United Parcel Service Inc. Cl B," MarketWatch, last accessed July 27, 2017.)
The company is also engaged in repurchasing its own shares, a tax-efficient method of rewarding investors via increasing the ownership value of their shares. The current program in place is for $8.0 billion worth of shares. (Source: "UPS Board Announces Quarterly Dividend And Reauthorizes Share Repurchase Program," United Parcel Service, Inc., May 5, 2016.)
There are two other benefits of buybacks to UPS stock. The first is that there is low downside risk for the stock due to the constant share buybacks. Second, this move signals to the markets that the company is trading at an undervalued stock price.
Final Thoughts on UPS Stock
UPS stock is a unique investment opportunity as it begins to own a growing e-commerce segment of the market. And since a lot of capital is required for a company to operate in the package and delivery business, the amount of competition is significantly reduced, protecting revenue. UPS's global presence also provides diversification with a single investment from both mature and growing markets.
UPS stock currently offers a dividend yield of 3.08%. This is not only higher than the average yield offered by the markets, but is also growing at a faster pace.