RIOCF Stock: A Top Monthly Dividend Stock Yielding Over 5%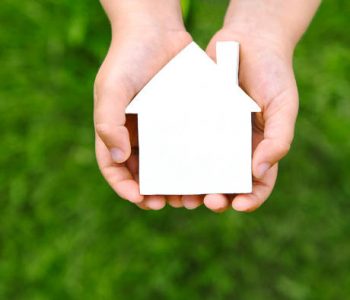 RIOCF STOCK: A Monthly Dividend Stock That Shouldn't Be Ignored
Many income stocks typically pay long-term shareholders on a quarterly basis, but there are companies that pay a monthly income instead. Canadian business RioCan Real Estate Trust Units NPV (OTCMKTS:RIOCF) is one such company, and one of the top monthly dividend stocks to boot. The market cap for the company is $6.44 billion and is Canada's largest real estate investment trust (REIT). The focus for the company is managing, operating, and owning commercial real estate, with tenants operating in many different sectors, such as retail, financial services, and the restaurant business.
I know Canada's economy only accounts for approximately two percent of the world's economy, but this company is worth mentioning for two reasons: it is a monthly dividend stock for income investors and Canada has one of the top real estate markets in the world. Let me explain why RIOCF is a top monthly dividend stock.
Growth
According to Christie's Luxury Real Estate, Canada is home to some of the hottest real estate markets, with Toronto and Vancouver placing second and third, respectively. (Source: "The World's 'Hottest' Luxury Real Estate Market Is…" Christie's International Real Estate, May 12, 2016.)
RioCan is indirectly affected because as more money is pumped into the Canadian real estate market, it means more people, and thus more demand for its tenants' services, whether they be picking up groceries, home repairs, or entertainment. When the time comes to renew the lease, the rental rate would be increased for the tenant due to greater demand.
RioCan also has operations in the housing market as well. Its focus is on the development market, the primary focus being in Toronto. The company is focused on rewarding shareholders and has had great experience in up and down markets.
Strong Management
When one of the largest retailers in the U.S., Target Corporation (NYSE:TGT), made a move north to Canada, the deal they inked was with RioCan. The agreement was to have 26 Canadian stores under lease to Target, with the first having opened in 2013. While this was initially great news for both companies, Target's efforts in the country proved unsuccessful and all Canadian stores were closed. At the time, this accounted for 1.9% of earnings for RioCan and the agreement in place, were for more than 12 years. Target paid a settlement of $92.0 million to RioCan upon leaving the Canadian retail space, so RioCan did not suffer any loss. (Source: "RioCan Real Estate Investment Trust Provides an Update on Target Canada Corporation's Announcement to Withdraw from the Canadian Market," RioCan Real Estate Trust, January 15, 2016.)
After the settlement was completed, the focus was to rent the 26 vacant properties. In the quarter that was recently reported, RioCan announced that it has successfully leased out or obtained a commitment agreement for all 26 properties. When the agreement was in place with Target, the annual lease revenue was an agreed-upon $11.9 million; now, the same properties are leased for $13.9 million, which is an increase of 16.8%. ("RioCan Real Estate Investment Trust Announces Financial Results and 9% Growth in Operating Income for the Third Quarter of 2016," RioCan Real Estate Trust, November 3, 2016.)
Final Word on RIOCF Stock
The distribution for unitholders is paid out on a monthly basis, which is great for income investors. The current yield that is returned back is 5.47%, based on the current trading price of $19.63. RioCan also has a beta of 0.65, meaning RIOCF stock is not a volatile stock.
The payout ratio for the company is approximately 90% of earnings. Therefore, there is opportunity for growth down the road by using the 10% retained earnings to grow the portfolio further.