EPR Properties: A Top Monthly Dividend Stock Yielding Over 5%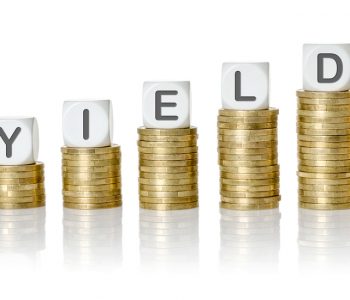 A Monthly Dividend Stock That Shouldn't Be Ignored
Finding monthly dividend stocks is easy enough, thanks to the Internet. The more difficult part of the search is finding a company that is growing a dividend and that continues to reward shareholders.
One sector that dividend investors should look at is the real estate sector due to its cash flows. The concept of the industry has not really changed compared to 10 or even 20 years ago.
The business operations of the real estate business are simple: look for a property and, if the price is reasonable, purchase it and have tenants pay rent to use the amenities of the property.
The real estate sector has many different type of properties to invest in. A unique company that has a wide range of different real estate assets and provides monthly dividends is EPR Properties Real Estate Trust (NYSE:EPR).
EPR Properties is a specialty real estate company in three different segments of the market: Entertainment, Recreation, and Education. The various assets in the portfolio include movie theaters, ski parks, golf courses, and both public and private schools.
The geographic locations of the properties are quite diverse, with over 290 locations across 40 states in the U.S. The tenant base is diverse as well, having over 250 tenants contributing to the cash flow.
Rewarding Shareholders
EPR Properties would be considered a monthly dividend stock, currently paying $0.32 per month. The dividend is reviewed on an annual basis and, based on the pattern of the previous dividend hikes, will likely see an increase in January.
Over the past six years, the dividend has grown an average of approximately seven percent. EPR Properties would also be classified as a high-dividend stock, given its current yield of 5.53% based on the current price of $69.42.
When it comes to long-term patient investors, they have been well rewarded. Over the past five years, shares of EPR stock have increased by 58% on a capital appreciation basis.
Fundamentals
Between 2011 and the present, sales revenue has grown by 39%. But considering the company's assets, it makes sense that revenue is growing. EPR's portfolio has tenants that come under the education segment, which usually means long-term contracts with steady cash flow. (Source: "EPR Properties," MarketWatch, last accessed November 28, 2016.)
Meanwhile, the portfolio for the Entertainment segment features 139 movie theaters. Movies are classified as recession-proof entertainment because going to the movies is relatively inexpensive. When a budget tightens or there is uncertainly about the future, spending isn't as frequent; the recent 2008 recession is still fresh in people's minds. However, many will still part with some cash for a movie.
Also Read:
Top 9 Stocks That Earn Monthly Dividends
10 Best Real Estate Stocks to Own in 2017
The day-to-day movement of ERP stock is positive, with a beta of 0.62; in comparison, the beta for the overall market is 1.0. This means that if the market fell by one percent, the average drop in EPR stock price would be 0.62%–not much of a move downward.
Final Thoughts on EPR Stock
EPR Properties Real Estate Trust is a company with unique assets. With a savings account offering a near-zero-percent rate of returns, EPR stock should be considered by dividend investors for income and future growth ahead.