4 Top Income Investments Yielding Up to 11%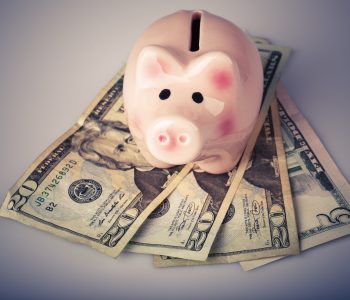 iStock.com/Jarin13
These Income Investments Pay Growing Dividends
The 1970s are to fashion what the 2010s have been to income investments: a lost decade.
At the end of October, the Federal Reserve cut interest rates for the third time this year. The new federal funds rate, which affects the yield on bonds, money market funds, and other fixed-income investments, will now hover between 1.5% and 1.75%
That move came as a disappointment to yield hogs everywhere. Since the last financial crisis, many had hoped that a stronger economy would boost interest rates. But with the central bank's latest move, we now mark our 10th consecutive year with the federal funds rate below three percent.
But there might be one solution to low yields: dividend stocks.
Even today, you can find dozens, if not hundreds, of safe, high-yield dividend stocks hiding in plain sight. These stocks also provide a hedge against the rising cost of living, given that companies can raise their prices each year.
For retirees, that makes dividend stocks an attractive source of investment income. Granted, equities can experience large swings in value from year to year. But over time, the combination of higher upfront yields and steady growth can result in outsized returns.
To help get you started, I've highlighted a few of my favorite income investments below. To be clear, this table does not represent a list of "buy" recommendations. It does, however, provide a great jumping-off point for further research.
| | | |
| --- | --- | --- |
| Company | Market Cap | Yield |
| Mid-America Apartment Communities | $15.6 Billion | 2.8% |
| AT&T Inc. | $285.3 Billion | 5.2% |
| Magellan Midstream Partners, L.P. | $13.7 Billion | 6.8% |
| Annaly Capital Management, Inc. | $12.9 Billion | 11.1% |
(Source: Google Finance, last accessed November 6, 2019.)
Let's say a few words about these income investments.
Mid-America Apartment Communities (NYSE:MAA) allows investors to earn income from rental properties without the hassle of dealing with tenants. The real estate investment trust generates income from 302 apartment communities totaling almost 100,000 units. But unlike buying and running buildings yourself, a professional management team handles all of the day-to-day operations: fixing toilets, screening prospective tenants, and chasing down rent checks. All that MAA shareholders have to do is kick up their feet and wait for the rent checks to get deposited into their brokerage accounts.
AT&T Inc. (NYSE:T) has underperformed the broader stock market for years. Over the past decade, AT&T executives have squandered billions of dollars on acquisitions that have failed to generate sufficient returns. Thankfully, famed shareholder activist Paul Singer has taken an interest in the company. He has proposed a plan to slash cost, sell off assets, and reduce debt. If he can convince management to implement his plan, it could put a bid underneath shares and unlock a torrent of cash flow for dividends. In the meantime, investors can milk AT&T stock for a tidy 5.2% yield.
Magellan Midstream Partners, L.P. (NYSE:MMP) operates as a "toll road" of the energy patch. The partnership owns over 11,000 miles of oil and gas pipelines across the country, charging small fees on the thousands of barrels that flow through its network each day. While energy prices swing wildly from year to year, the number of barrels produced stays relatively constant. That results in a steady stream of cash flow that rolls in like clockwork. Today, Magellan pays an upfront yield of almost seven percent. Acquisitions, toll increases, and new pipelines should allow executives to boost that payout in the years ahead.
My colleague Jing Pan has long touted the benefits of investing in mortgage real estate investment trusts, like Annaly Capital Management, Inc. (NYSE:NLY), for years. As with regular banks, these firms borrow money from depositors and invest the proceeds in mortgages. But unlike traditional financial firms, alternative banks have no branches, no tellers, and no ATMs. So, with little in the way of overhead, they can pay out most of their income as dividends. Admittedly, these names are some of the riskier income investments out there. But with yields in the double-digits, investors get well compensated. And over the long haul, well-managed trusts like Annaly have posted stellar returns.