QSR Stock: The Best Dividend Stock You Likely Haven't Considered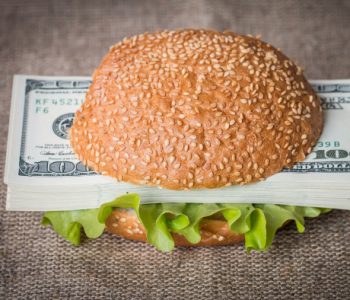 The Best Dividend Stock of 2017
Today's chart highlights some of the best dividend stocks out there: turnarounds.
Turnarounds involve buying underperforming businesses and making the needed changes to boost returns. If an owner can pull it off, these can make lucrative investments.
Take, for instance, Restaurant Brands International Inc (NYSE:QSR), the parent company of Burger King and Tim Hortons. The firm makes most of its money through turnarounds of sorts, buying up "so-so" businesses, improving daily operations, and pocketing huge profits. And while many investors haven't heard of it, Restaurant Brands' three-step formula has made shareholders a fortune.
Step one: the company uses other people's money to buy assets. It then uses the earnings from those assets to pay back the debt. After a few years, Restaurant Brands owns the business free and clear.
The deal isn't all that different from how "mom-and-pop" investors buy real estate. They buy a house for 20% down, finance the rest from a bank, and get tenants to pay off the mortgage. After a decade or so, they own the house outright and sell it for a huge profit.
Step two: QSR shapes up operations. Management keeps a laser-like focus on expenses, in what many describe as "brutal" cost cutting. Executives slash overheads, trim operating costs, and reduce employee perks.
At Tim Hortons, for example, these efforts increased margins by six percent. The Canadian donut chain now earns $0.46 in gross margins on every dollar generated in sales; nearly double the industry average.
Step three: management pays out huge dividends to owners. Since going public in 2014, Restaurant Brands has doubled the distribution. As of this writing, the stock pays out a quarterly dividend of $0.18 per share, with an annual yield of 1.3%.
As the chart below reveals, investors love the strategy. Since 2016, shares have soared 54%. The stock also tops the list of restaurant names by returns over the last two years.
Chart courtesy of StockCharts.com
Those profits should keep rolling in. QSR recently bought Popeyes Louisiana Kitchen (NASDAQ:PLKI) in a $1.8-billion deal. By copying the same three-step formula, shareholders will likely make a second fortune. (Source: "Restaurant Brands in deal to acquire Popeyes Louisiana Kitchen for $1.8 billion," CNBC, February 21, 2017.)
Bottom line: keep an eye out for turnaround situations. These often make the best dividend stocks around. And, if you're looking for lucrative returns, QSR has the best repairmen in the business.
Also Read:
5 Dividend Stocks to Hold for the Next 20 Years