TCAP Stock: A Very Unique 13.4% High Dividend Yielding Stock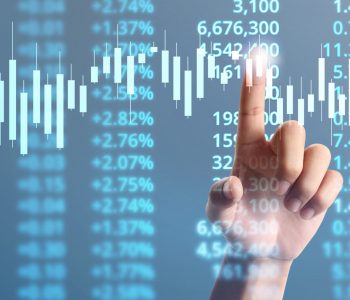 iStock.com/denphumi
Income Investors Should Look at This Top High Dividend Yielding Stock 
Are you in retirement or planning for your retirement and looking for an income-oriented investment that is worthwhile?
The bad news is that, with interest rates near historic low levels, traditional investments such as savings accounts or certificate of deposits (CDs) are out of the question. The good news is that there are still great income opportunities through high-dividend-paying stocks.
Let's look at a company with a great business model that is currently offering a high dividend yield of 13.4%.
There are two main reasons why this occurs, one being the fact that shareholders are part owners of the company. The second reason is that there is strong and predictable cash flow being generated from the business operations.
The company that holds all the qualities mentioned above is Triangle Capital Corporation (NYSE:TCAP). This may be a company that you have never heard of, but it should be highly considered. With this being said, let's take a look at the operations of the company.
TCAP is a company that is focused on investing in companies growing at a high rate, which is done through private equity and mezzanine investments. The primary focus of the type of transactions is on leveraged buyouts, management buyouts, acquisition financings, growth financing, and firms that need to be recapitalized.
The focus of sectors that investments are made into are manufacturing, distribution, transportation, energy, communications, health services, restaurants, and the media sector. Investments are more skewed to small- and mid-sized companies when considering a potential ownership stake.
This takes care of the company's overview, so let's take a look at why TCAP stock should be considered as one to own, starting with the high dividend yield.
Getting Paid from a Great Business
The shares are currently trading at $13.52 and representing a dividend yield of 13.4%. For instance, if $100,000 of the company's stock were to be purchased, the total annual received would amount to $13,400. This would amount to $3,350 on a quarterly payment, which tends to be paid out in March, June, September, and December of each year.
One reason why the dividend is able to continue well into the future is that future expected earnings are growing for the business. In 2016, the actual reported earnings came in at $1.62 for all four reported quarters. Below is a table of the year and the expected earnings in the coming years.
| | |
| --- | --- |
| Year | Estimated Forecasted Annual Earnings Per share |
| 2017 | $1.67 |
| 2018 | $1.75 |
| 2019 | $1.85 |
With growing earnings in the coming years, there is the possibility of the dividend per share increasing further. This would result in a higher dividend yield on a personal basis for shareholders over time, which would also result in a higher return on capital on the investment.
The regular quarterly dividend is not the only method used to reward its shareholders. When there is surplus cash from a deal closing, there are special dividends that are paid out. Since there are deals always closing, which are unexpected, there is a high likelihood that there could be more frequent special dividends occurring in the future.
Another reason why TCAP should be looked at as a potential investment is because of the strong balance sheet.
Strong Financials
The lifeline of a company is the balance sheet and there are a lot of clues that would give insight into the management team's abilities. The desire, of course, would be a company that respects its shareholders and works for their best interest.
In the case of TCAP, there is a cash balance that represents more than 15% of the market cap. This shows that there are strong internal financial measures and no reckless spending within the company. Also, the debt on the balance sheet is not out of control and is very manageable. The debt is more being used for growing the business strategically rather than harming the future of the company. (Source: "Triangle Capital Corp," MarketWatch, last accessed September 13, 2017.)
The Bottom Line on TCAP Stock
Considering TCAP stock will solve the problem of investing in a low-interest rate environment. There is always the potential of earning more income as more revenue is accounted. Since the management team has rewarded shareholders in the past, it is more likely to do so in the future through regular and special dividends.
Also, TCAP gives exposure to investing in small- and mid-sized companies on the private market side, which is quite rare to do as a retail investor. An ownership in TCAP stock is ownership in a controlled manner since there is a professional management team with years of experience making all the decisions.
Also Read:
10 Highest-Paying Dividend Stocks for 2017
The Top 10 Dividend Aristocrat Stocks for High Yields