Target Corporation: Why TGT Stock is Going Crazy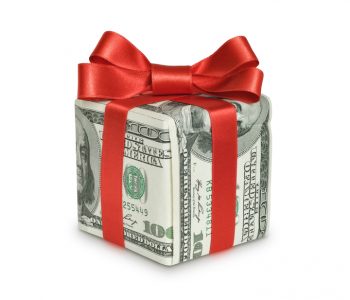 TGT Stock is Up 8%
After reporting earnings, Target Corporation (NYSE:TGT) stock popped eight percent. The shares are currently trading at $77.22, which is an increase of $5.79.  Target reported earnings of $1.06, which were on the top end of the company's previous guidance. Compared to the third-quarter earnings of the previous year, earnings per share were up 22%.
Target expects full-year earnings per share to come in at $5.10 to $5.3, which is higher than the prior guidance of $4.36 to $4.76. The reason for the increased guidance is because of early debt retirement, which gave Target more cash flow. Another reason was because of business execution, particularly the online side of the business. (Source: "Target Reports Third Quarter 2016 Earnings," Target Corporation, November 16, 2016.)
The digital channel was the only segment to see double-digit sales growth. Sales grew 26%, contributing to 0.7% to total sales. With digital sales accounting for less than one percent, there is a lot of upside potential to grow this side of the business. Digital also includes store pickup and home deliveries, which transferred into increased in-store and web site traffic.
When comparing the total sales to the previous year, there was a decrease of 6.7%, from $17.6 billion to $16.4 billion. The decrease was less than expected, which is why the shares are trading higher. (Source: Ibid.)
The third quarter accounts for the second-busiest shopping season due to being when students return to school. The busiest period for Target is the holiday season, which occurs during the fourth quarter. If the third-quarter earnings are a preview of the holiday season, then numbers have the potential to be huge for shareholders.
In the third quarter, a total of $1.2 billion was returned back to shareholders. $345.0 million was returned via the dividend payout, while share repurchases accounted for $878.0 million. For income investors TGT stock's current dividend yield is 3.11%, based on the current trading price of $77.22. (Source: Ibid.)